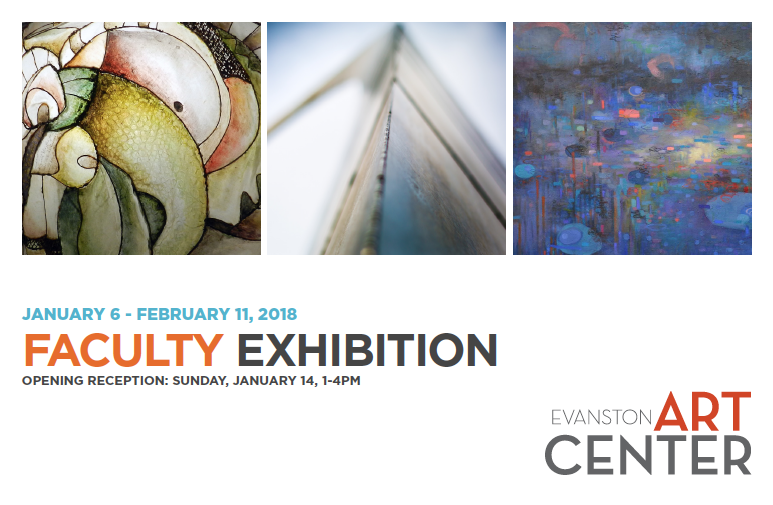 January 6 – February 11, 2018
Opening Reception: Sunday, January 14 from 1 – 4pm
A school is only as good as its faculty. At the Evanston Art Center, our outstanding teaching artists make all the difference. Through their professionalism, passion and capacity to share artistic knowledge, they continue to inspire the community and the students they teach. Our instructors are highly skilled practicing artists who help student artists at all levels define and achieve specific goals.