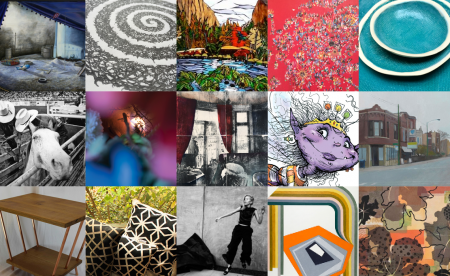 FRIDAY, JUNE 3 – THURSDAY, JUNE 30
OPENING RECEPTION June 3, 5-8 p.m
Evanston Made is a month-long celebration of the arts featuring an exhibition hosted by the Evanston Art Center which includes artwork by over 100 local Evanston artists. Included in this exhibition are featured artists Fran Joy, Jevoid Simmons, Open Studio Project, and Evanston Township Highschool arts students. 
Gallery Hours
Monday - Thursday: 9 am - 9 pm

Friday: 9 am - 5 pm

Saturday and Sunday: 9 am - 4 pm
Galleries are handicapped accessible.

Exhibitions are free and open to the public.