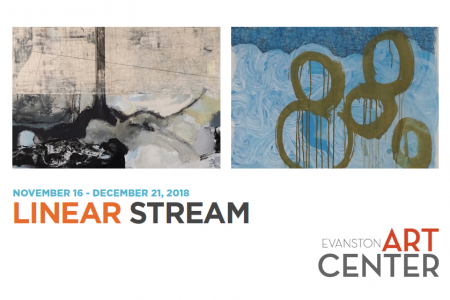 November 16 - December 21, 2018
RELATED EVENTS:
Artist Talk with Paul Lorenz
Saturday, November 17th from 1 - 3pm
"Perception Project" Sound Ensemble Concert
Sunday, December 16 from 1 - 3pm
Perception Project includes Paul Lorenz, durations drawing with microphones, Todd Birdsong, found object percussion & strings, Dean Huges, percussion, Douglas Owens, woodwinds and Carl LaMark, digital sampling. The performance will last 60 - 90 minutes followed by Q&A.
BIO
With an education in Bauhaus architecture and fine art, Paul Lorenz (b. 1961) has carved an intriguing niche in the international art world: bridging the principals and immediacy of painting, drawing and sound with the logic and detail of architecture. All three media are a balance of physical structure (wood, canvas, paper); visual structure (brush strokes, scrapes, tears, lines); and color, whether overt or atmospheric, allowing the process to be the final subject.

Graphite drawings are an important section of PaulÔÇÖs work. Based upon drafting exercises from his years studying architecture, his drawings depict abstraction in its purest form, geometry. Though minimal in logic, the drawings contain richness in developed space and positive/negative relationships.

The idea behind the graphite drawings is now being developed to encompass sound and composition...audible poetry. Each sound piece starts with a conceptual idea of how math and emotion can combine. The drawing dictates the direction and time, but the composer ultimately dictates the order, the complexity and the flow. Each piece has a distinct structure that every musician is given the freedom to explore within. Paul is finishing his MFA in Music Composition at the Vermont College of Fine Arts. graduation is scheduled for February 2019.

Paul was born in Chicago and has lived and worked in Chicago; Berkeley, California and since 2003, Paducah, Kentucky. After graduating from the Illinois Institute of Technology in Chicago, he went on to study oil painting at the School of the Art Institute of Chicago, the International School of Art in Italy (under Nicolas Carone and Irving Petlin) and the University of California, Berkeley.

Paul has exhibited with numerous galleries in the USA and Europe. As a member of Pintura Fresca, an international group of abstract artists, he has exhibited worldwide, with past exhibitions in Australia, Singapore, Austria, England and Sweden. Paul had his first solo exhibition in Europe in 2009 at Galerie Daniel Vignal in Toulouse, France. Paul was the only US resident to participate in the historic Realites Nouvelles exhibition in Paris in 2012 and 2013.
ARTIST STATEMENT
My work is my autobiography. My work plays and questions abstraction and permanence. The pieces reflect my education in Bauhaus architecture, my explorations of line and content, and my reaction to life in locations discovered through my continued quest for knowledge.
Linear Stream is the result and flow defining what a line, series of lines and volume of lines can be.
Studying architecture at the Illinois Institute of Technology in Chicago, created the basis for the paintings and drawings. Architecture and structure form the logic behind the way a painting is built and constructed. How do the tools used affect the making of a line or volumes? Each work is an answer to a question exploring how marks and gestures can be created to form a complete composition. What is the difference between working on paper, film or linen? How does the same medium react to differing circumstances.

Abstraction is not a style, but a state of mind...a balance of subtlety and boldness, confidence and risk...the known, and that what needs to be found.
Websites:
Instagram: @paul_w_lorenz
www.paullorenz.com
www.paullorenz.tumblr.com
www.soundcloud.com/plorenz