ON VIEW: March 4 – April 9, 2023

Opening Reception: Sunday, March 5, 1-4pm. RSVP.
The Evanston Art Center is proud to present the work of Edwin Shelton, Toby Zallman and Ryan Zoghlin.
Transformations features the works of Edwin Shelton, Toby Zallman and Ryan Zoghlin. Each artist interacts with ubiquitous, used and discarded materials, recasting them into unique works of fantastical yet foreboding beauty.
Shelton combines unconventional materials into vibrant, richly textured tapestries. Zallman's expansive installations of consumer refuse elicit awe and a prescient environmental awareness. Zoghlin turns plastic found along the shores of Lake Michigan into dreamlike cyanotype waterscapes. Though distinct in their artistic visions, each invites the viewer to explore and reimagine the forms and shapes of the modern material landscape with curiosity and consideration.
ABOUT THE ARTISTS
Edwin Shelton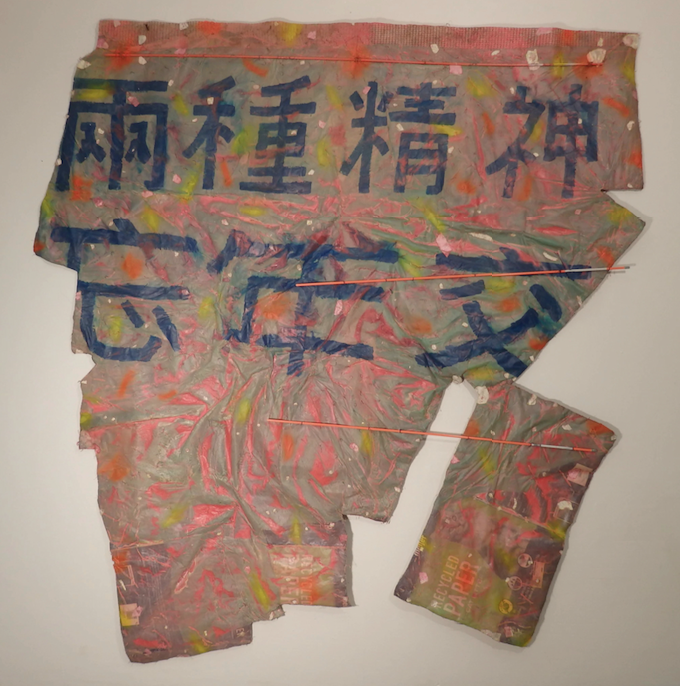 Edwin Shelton presently is the art teacher at Marquette Catholic High School in Michigan City, Indiana This will be his seventh year. He was permitted to be an exchange teacher in Zibo, China. His other teaching career also included being an art teacher at two Catholic elementary/middle schools.
Edwin Shelton was also a part-time art instructor at the John G. Blank Center for the Arts. He designed and managed a summer camp for children where they created art from discarded materials. The Faux Fish Factory summer camp for kids earned an environmental award from the governor in 2003. The Bland Center for the Arts became the Lubeznik Center for the Arts in Michigan City, Indiana. He was promoted to a full-time position as the exhibitions and program director. He later focused on the programs and education.
Edwin Shelton was an adjunct faculty member in the sculpture department at the VIrginia Commonwealth University. He and his wife, Laurel Izard enjoyed a 4 1/2 month artist in Residency at the Internationale Des Artes in Paris, France. Virginia Commonwealth University facilitated this visit in 1983.
Edwin Shelton and Laurel Izard created ceramic objects, jewelry, ornaments, and whimsical dinnerware for almost twenty years together. They lived in Madison, Wisconsin; Richmond, Virginia; Woodstock, Illinois; Chicago; and currently Michigan City, Indiana. Their business was called Izwin.
Edwin Shelton majored in sculpture at Virginia Commonwealth University and earned his BFA. He achieved his MFA in sculpture at University of Wisconsin-Madison. Edwin Shelton completed his final credits at the Skowhegan School of Painting and Sculpture in Skowhegan, Maine.
Shelton has been renting a studio in the St. Mary Studios in Michigan City, Indiana for about two years. The space has allowed him to create large sculptures. It is conveniently located next to Marquette Catholic High School. His website is edwinpshelton.com
Edwin Shelton will be included in an abstract art exhibition in the Fall of 2023 at the Lubeznik Center for the Arts.
Toby Zallman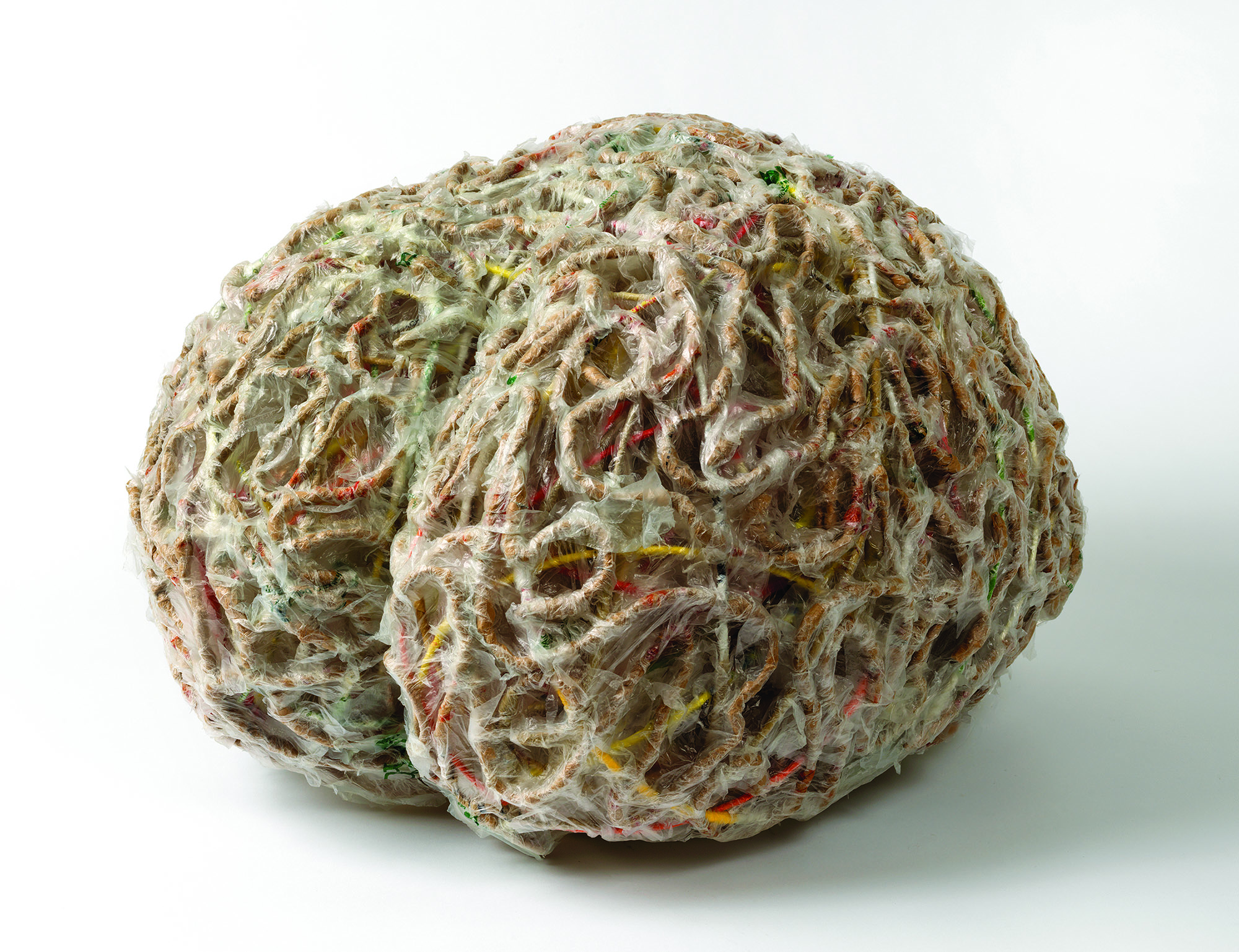 Toby Zallman's art practice focuses on sculpture and drawing. In 2004, after becoming aware of how damaging our plastic and e-waste is to the environment, she changed her materials to both incorporate recycled/re-purposed materials into her sculpture and as a source of inspiration for her sculptures and drawings.
Zallman shows both locally and nationally. She was the recipient of a 2022 Puffin Foundation grant for her project "reefscollapse," several Illinois Arts Council grants and grants from the City of Chicago's Department of Cultural Affairs and Special Events (DCASE). She has had artist residencies at the MacDowell Colony, Yaddo and Ragdale.
Zallman writes, "Can a work of art change anything in the face of impending environmental disaster? My art transforms toxic refuse into evocative objects of abstract seduction, that bring a sense of beauty to environmentally devastating situations and arouse cognitive dissonance in viewers. Since 2004, I have made sculptures and drawings which respond to the by products of our society's rampant consumerism. My aim is for the work to incite both a sense of pleasure and a disturbing awareness of the degradation of our oceans, land and bodies. This engaging visual experience will support change in viewers' behaviors."
Ryan Zoghlin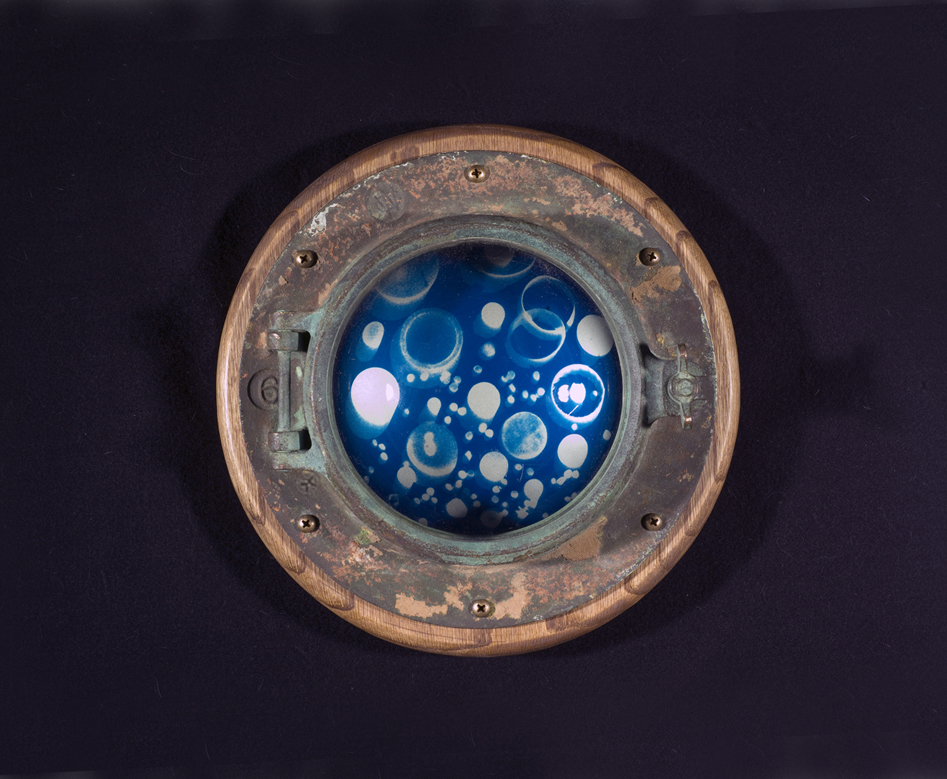 I was very fortunate to have an excellent photography department in my high school. This gave me the tools to move on to Rochester Institute of Technology, where I gained a solid technical background in photographic illustration. Wishing to explore photography as fine art and art in general, I moved on to study at The School of the Art Institute of Chicago, where I received a BFA in photography and sculpture in 1991.
Much of my work hits on social and environmental issues. While some work has been produced as digital prints from both color negatives and digital files, most of my work is done traditionally in a personal darkroom that I've maintained for the last 40 years. I use many alternative processes such as kallitypes, ambrotypes, cyanotypes, and orotones in my art. My work in orotones has been included in the Getty Conservation Institute's Research on the Conservation of Photographs project.
My work has been a part of the Museum of Contemporary Photography's Midwest Photographers Project in Chicago and is in the collection of the Museum of Fine Art in Houston, TX. A recipient of an Illinois Art Council Fellowship and a Buhl Foundation Grant, I have also been featured in publications including Black & White Magazine, Photography Quarterly, Diffusion Magazine, Camera Arts Magazine, and Photo District News, as well as many others. I am currently represented by Etherton Gallery in Tucson, AZ and Obscura Gallery in Santa Fe, NM.
---
GALLERY HOURS & VISITOR INFORMATION FOR COVID-19 GUIDELINES
This exhibition will be held in the First Floor Gallery of the Evanston Art Center (EAC). Masks are optional but strongly recommended for students, visitors and staff.
Gallery Hours
Monday–Thursday: 9am–6pm
Friday: 9am–5pm
Saturday–Sunday: 9am–4pm
---
HOW TO PURCHASE ARTWORK
Artwork sale proceeds benefit both the artist and the Evanston Art Center. If you are interested in purchasing artwork on display, please contact Audrey Avril, Manager of Exhibitions, at [email protected] or (847) 475-5300 x 107.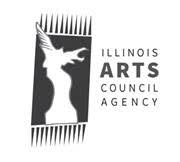 This project is partially supported by a grant from the Illinois Arts Council Agency and EAC's general membership.
Artwork Shown (L to R): Edwin Shelton, Two Spirits: Friendship Between Generations, 2018; Toby Zallman, Brain Coral; Ryan Zoghlin, Porthole 4.