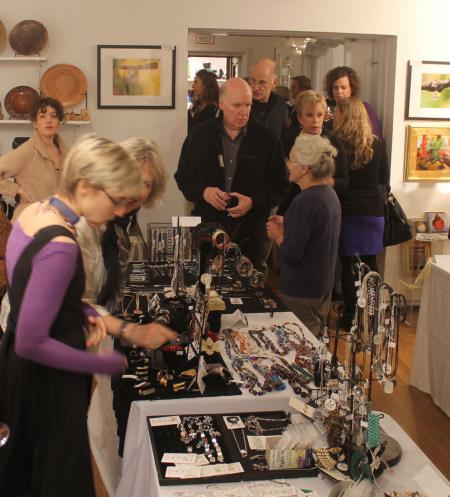 November 23 - December 22, 2013
Find one-of-a-kind gifts at the Evanston Art Center's Winter Arts & Crafts Expo - one of the largest and most celebrated craft shows in the Chicago area. The 11th annual Expo features original, handmade arts and crafts by over 100 selected artisans, featuring original, handmade works of jewelry, ceramics, fiber, metal, glass, painting, photography, mixed-media, and more. Your purchases will help support the programming of the Evanston Art Center throughout the next year.
General shopping hours are Monday - Saturday from 10am to 4pm and Sundays, noon to 4pm. Please note 2 special shopping events: Wednesday, December 11 from 6-9pm is Shop Your Cause Night and Saturday, December 21 from 10am to 4pm is Men's Shopping Day.
This year, EXPO items will also be available at EAC's temporary pop-up shop located at 731 Chicago Avenue (Chicago and Kedzie) at the AMLI residence. AMLI hours are Thursdays and Fridays, 4pm to 6pm and Saturdays and Sundays, 1pm to 4pm.