Partition in the Modern World: Transdiasporic Perspectives
2022/2023 Curatorial Fellowship Exhibition
 
A partition is a change of political borders cutting through at least one territory, often dividing a homeland and fracturing communities along religious, ethnic, or other political lines. The 20th century saw over 25 countries partitioned worldwide, causing bloodshed, ethnic violence, and forced migrations of large segments of populations across the globe.
This exhibition engages ten different geopolitical partitions - the partitions of Palestine (1947, 1967, ongoing), Bosnia (1992, 1995), Cyprus (1974), Ireland (1921), Germany (1945, 1949), Mexico (1845, 1848, 1854), Native North America (1830, 1851, 1887), India/ Pakistan (1947), Pakistan/Bangladesh (1971), and Kashmir (1947, 1962, 1963, ongoing).
While there is emerging scholarship in comparative studies of the 20th century partitions of Ireland, India, and Palestine, this art exhibition is unique in juxtaposing ten partitions from different geopolitical and historical contexts in one conceptual space. Hopefully, the thought-provoking art works presented in this exhibition will further the comparative discourse of partitions.
The artists in this exhibition poetically probe the geopolitical phenomenon of partitioning a country and its aftermath through the dual lenses of cultural memories and multiple diasporic locations, laying bare the reverberations of partitions individually, locally, and globally. Examining, questioning, and protesting these partitions in the registers of human rights, political factors, and gendered fallout, the works engage the use of partition as a political tool and its relevance now, in post-9/11 America and globally. This exhibition also makes transdiasporic connections between different partitions. The Transdiaspora Art Project, founded by Pritika Chowdhry, has created a curatorial framework that brings artists together from disparate diasporic locations, around common overarching themes.
An exhibition catalog is envisaged along with artist panels and exhibition walkthroughs at the Evanston Art Center. Subsequently, the exhibition will transition to a virtual exhibition in the Online Partition Museum.
Curator
Pritika Chowdhry is an artist, curator, and writer whose artworks are in public and private collections. Pritika's Partition Anti-Memorial Project was exhibited in the South Asia Institute of Chicago as a solo retrospective, from August 6 to December 10, 2022. It is currently on view at the Online Partition Museum as a virtual exhibition.
Pritika has exhibited her works nationally and internationally in group and solo exhibitions in the Weisman Art Museum in Minneapolis, Queens Museum in New York, the Hunterdon Museum in New Jersey, the Islip Art Museum in Long Island, Visual Arts Center of New Jersey, the DoVA Temporary in the University of Chicago, the Brodsky Center in Rutgers University, and the Cambridge Art Gallery in Massachusetts. Pritika is the recipient of a Vilas International Travel Fellowship, an Edith and Sinaiko Frank Fellowship for a Woman in the Arts, a Wisconsin Arts Board grant, and a Minnesota State Arts Board grant.
Featured Artists
Sonia Ahmad
Salma Arastu
Anagh Banerjee
Ursula Burke
Lana Čmajčanin
Manal Deeb
Madhurima Ganguly
Aida Hasanovic
Nitasha Jaini
Ansab Jehan
Kara Cobb Johnson
Raisa S Kabir
Tulika Ladsariya
Lia Lapithi
Meena Matai
Mariyeh Mushtaq
Nadine Nashef
Gail Ritchie
Roman Robroek
Sabine Senft
Doerte Weber
Shameera Din Wiest
Jafra Abu Zoulouf
---
Fellowship Dates: July 2021 - August 2022
Traditional cultural and healing practices are creative embodiments of a people, and are often expressed through the arts. They have been passed down from generations and are integral to daily life. Few customs and traditions throughout the world have been untouched by colonialism and imperialism, and many have been misappropriated or eradicated.  Decolonizing the arts involves reclaiming, renewing and reaffirming these practices. It necessitates critically examining the structures that are in place to oppress and erase people and communities. It is decentering the dominant white narrative and shifting focus to spaces, voices, and stories that represent people who are racialized and marginalized due to their social identities.
The Kitchen Table Stories exhibition is a step towards reimagining the spaces that have historically excluded Asian, South Asian, and Pacific Islander American voices. Despite the current movement towards the decolonization of museums and galleries, artists of color remain underrepresented across the US. The attempts to be more inclusive are often exercises in fetishization, exoticization and tokenization of black and brown artists. Who are the cultural gatekeepers of these spaces? Who decides which stories are told? Who tells them? Who contextualizes them? Who witnesses them?
The Kitchen Table Stories exhibition is a celebration of stories shared by local artists who identify as Asian, South Asian and Pacific Islander. Artists were asked to share the stories that have been passed down to them from ancestors through family and friends, and create work that reflects their own lived experiences. The result is an exploration of the intersections of immigration, citizenship, race, culture, social identity, multigenerational relationships, and family history. In the spirit of stories that are shared at the "kitchen table," the guest is invited to participate by engaging in discourse that considers the importance of telling our own stories and the power of the arts in that process. The audience is asked to reflect on universal themes such as language, food, home, family, heroes and belonging through the lens of their Asian, South Asian and Pacific Islander neighbors in a space that centers hospitality as an art form that draws on cultural wisdom, lineal healing, and collective care.
28 artists participated in the exhibition, listed here in order of last name; Jose G. Aggari Jr., June Chen Ahleman, Bhagya A. Ajaikumar, Daniel Aquino, Magdalena Arguelles, James Bulosan, Ashwaty Chennat, Sun H. Choi, Pritika Chowdhry, Cesar Conde, Susan Cua, Kevin L. Cuasay, Marissa Domantay, Alyssa Marie Obcemea Gayapa, Richard Gessert, Indira Freitas Johnson, Alex Belardo Kostiw, Geraldine Martinez-Benz, Viola Mayol, Jessa Mae Mendiola, Abbey Poniente Monsalud, Pranita Nayar, Melissa Raman Molitor, Jason Reblando, Jonathan Taala, Jocelyn Victoria, Sarah Whyte, Levi Yutuc.
EXHIBITION PROGRAMMING
Opening Reception | Friday, July 15, 6-9pm. 
Where Are You Really From? A TEAACH Workshop for Educators & Administrators | Wednesday, July 27, 7-9pm; Wednesday, August 10, 7-9pm.
Story Table Series: Ritual, Art and Healing with Artist/Curator Melissa Raman Molitor and Artist Indira Freitas Johnson | Thursday, August 4, 7-8:30pm.
The Art of Tea: Gongfu Cha Tea Ceremony & Presentation on the History and Culture of Tea | Saturday, August 13, 2:00-4:00pm.
Story Table Series: What Color Am I? Exploring Transnational Adoption with Artist Sarah Whyte & An Exploration of Food Healing and Art with Artist Sun H. Choi | Thursday, August 11, 7-8:30pm.
Story Table Series: Shrimping Giants - A Brief History of the First Filipino Settlement in North America & Traditional Weaving Demonstration with Artist Levi Yutuc | Sunday, August 14, 1:30-3pm.
Story Table Series: Kitchen Table Talk | Thursday, August 18, 7-8:30pm.
ABOUT THE CURATOR
Melissa Raman Molitor, ATR-BC, LCPC (she / her), is a socially engaged artist who creates liminal spaces in which art is a form of critical consciousness and healing justice. Her work involves the exploration of personal and collective identity through assemblage and multimedia narratives, and her activism centers the power of art to foster human connection, community building, creative placemaking, and social awareness.
Melissa is an Associate Professor, Adj. at the School of the Art Institute of Chicago (SAIC) and founding director of Kids Create Change, a non-profit organization that utilizes art to promote sociocultural awareness, build community, and engage young people in self-advocacy and creative action towards equity and justice. She is the former founding director of Connection Arts Chicago where she developed community art studios and therapeutic art programs with immigrant and refugee communities throughout the city, and previous owner of Art & Soul where she served as Director of Community Outreach and Programs. She is most recently a former founding board member of Evanston Made and currently serves on the Evanston Arts Council. Melissa holds a BA degree in Psychology and a BFA with a concentration in ceramics and photography from the University of Michigan. She received an MA in Art Therapy from SAIC and is a registered, board-certified art therapist and licensed clinical professional counselor.
Learn more about the exhibition here.
Read the 2021 / 2022 Curatorial Fellowship Press Release here.
---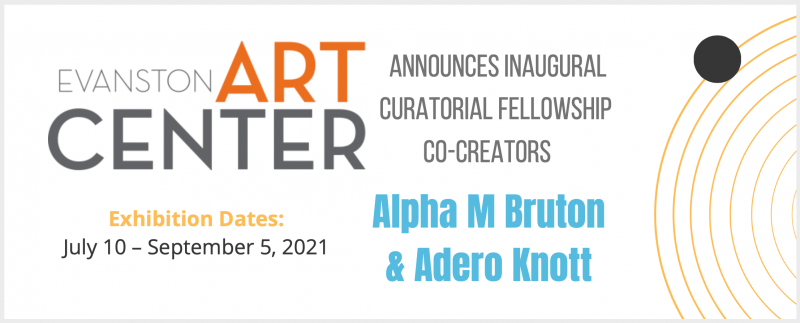 Fellowship Dates: July 2020 - September 2021
ABOUT THE CO-CREATORS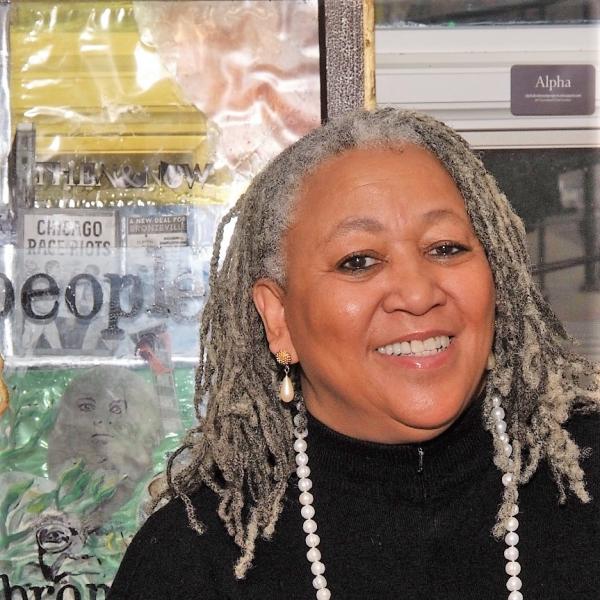 Alpha M. Bruton
Formal training in art administration, art education, art gallery management, and studio art, give Bruton the foundation as an art consultant. Her curatorial practice is the Phantom Gallery Chicago Network. The Phantom Galleries are temporary exhibitions in nontraditional gallery settings.
She is a co-author and researcher for Pop Up Research Station, and Creative Conversation a project that is a portal where curators nationally share knowledge, and resources of best practices, ongoing professional development, and is a place for moral support to enhance our collective impact while staging pop-up exhibitions.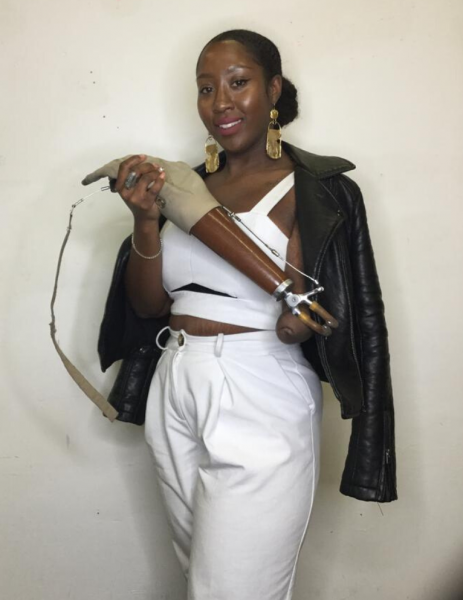 Adero Knott
Knott (she/her) is an emerging curator who debuted at MCA Chicago, curating "Disability and Perspective", one of four exhibitions belonging to the Commons Artist Project of Norman Teague + Fo Wilson's blkHaUS studios. Adero is a Prosthetics Designer and Founder of AK Prosthetics, Corp., an AdaptiveTech startup on a mission to make customized prosthetics and adaptive wearables accessible and inclusive. Adero has been featured in Forbes, Chicago Sun- Times and American Inno for her innovative work in the community of Chicago. Adero is also an ADA 25 Advancing Leadership Fellow of 2020.
---
Virtual Artist Talk: Sunday, July 25, 2021
Featuring Daphne Burgess, Talver Germany-Miller, Caryl Henry Alexander, Shonna McDaniels
---
Art Talks Hosted by Co-Curators: Alpha M Bruton & Adero J Knott
"Art as Wellness" Featuring Established Artist: Petra Kuppers and Emerging Artist: Andrea Yarbrough
"Documentation" Featuring Established Artist: Sandra Steinbrecher and Emerging Artist: LaKesha Howard-Williams
"Racism" Featuring Candace Hunter
"Spirituality, Part One" Featuring Established Artist: Tracie D Hall and Emerging Artist: Liz Gómez
"Spirituality, Part Two" Featuring Established Artist: Tracie D Hall and Emerging Artist: Liz Gómez
---
CEREMONIAL TEAS IN THE CONTEXT OF AFRICAN AMERICAN SOCIAL LIFE
Sunday, February 14, 2021
---
CREATIVE CONVERSATIONS
"Creative Conversations" is a forum/lecture series hosted by Alpha M. Bruton, chief curator of The Phantom Gallery Chicago Network, and facilitator Adero Knott. These conversations will look at how the city influences art, and how the artist transforms the city by contributing to civic dialogue and quality of life. These installations will produce "Creative Conversations" presenting artists speaking about their art. How does the current body of work, professionally and in your curatorial practice intersect with the ideas of art and social justice, racism, art and wellness, spirituality, and other investigative questions? 
CLICK HERE to listen to more episodes.
---
INSTAGRAM TAKEOVER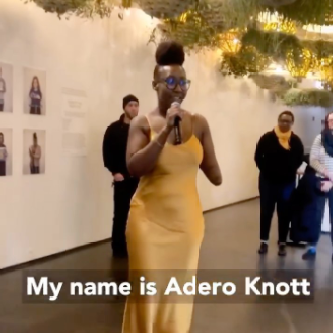 Alpha M. Bruton and Adero Knott took over the Evanston Art Center Instagram account (@EvanstonArtCenter) on July 17, 18, 25 and 26, 2020 to introduce themselves as the inagural EAC Curatorial Fellows.
CLICK HERE to read more about the takeover.
---
CLICK HERE to read the 2020 / 2021 Curatorial Fellowship Press Release.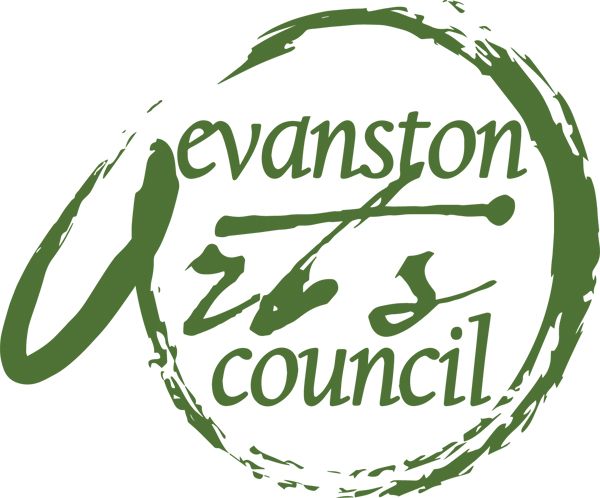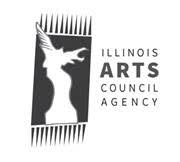 This project is partially supported by a grant from the Illinois Arts Council Agency, and a grant from the Evanston Arts Council an agency supported by the City of Evanston, IACA, and the NEA.