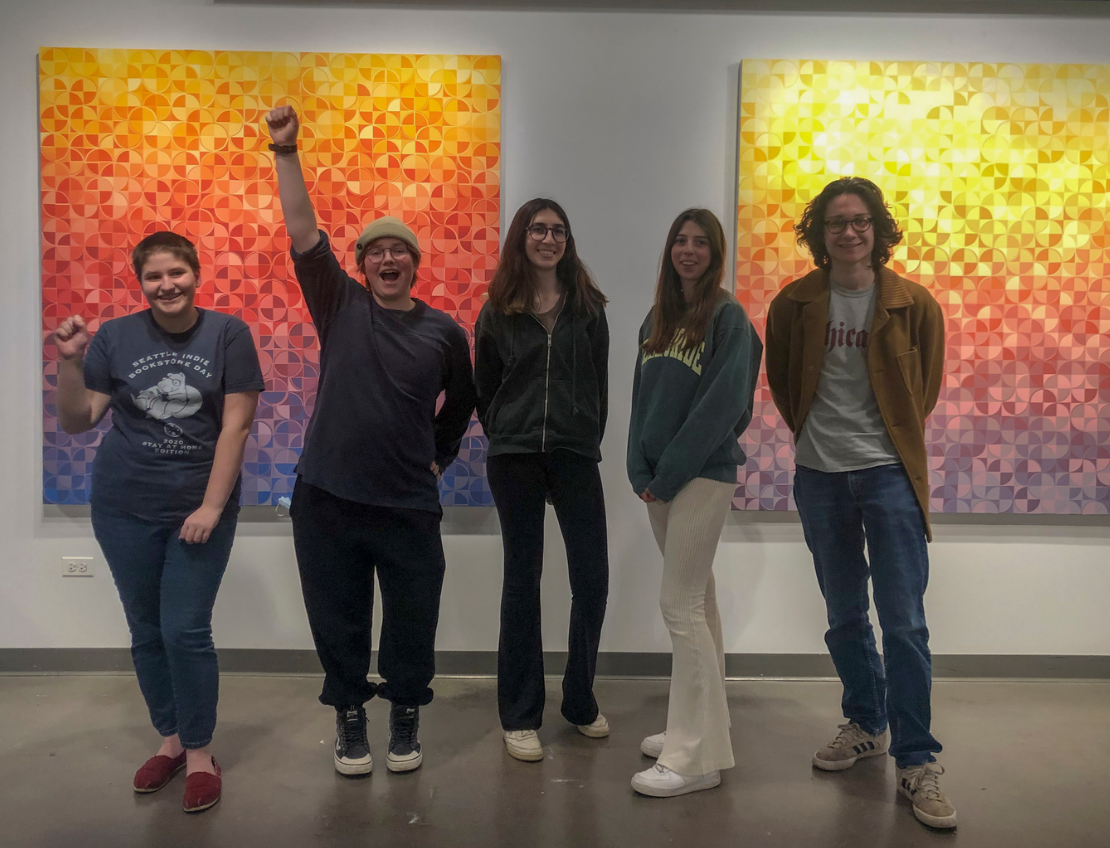 Join the EAC's Teen Board
As a Teen Board member, you will act as a teen ambassador designing programs and resources
to make EAC a more welcoming, accessible, and relevant space for Evanston and Chicagoland
youth. This program is open to teens between the ages of 13-19 and will run throughout the
school year. The board will meet once a week to discuss ways to transform and activate the
EAC and engage the community around issues that are important to them.
This is a volunteer opportunity where teens will be able to be active members of their
community. We are looking for creative youth leaders who want to share their passion for art and are
committed to learning about and practicing social, healing, and environmental justice.
This opportunity is open to all students, you do not have to be an artist to join.
To apply follow the google form link:
https://forms.gle/XF8X1MjfswAtwGaJA
Applicants should be:
Ages 13-19
A Evanston/Chicagoland high school student
Passionate about art with a desire to share that passion with other teens
Enthusiastic about collaborating with contemporary and local artists
Dependable and a responsive communicator
 
Questions, email us at [email protected]
Follow us on Instagram at @eacteens