ON VIEW: February 19 – March 20, 2022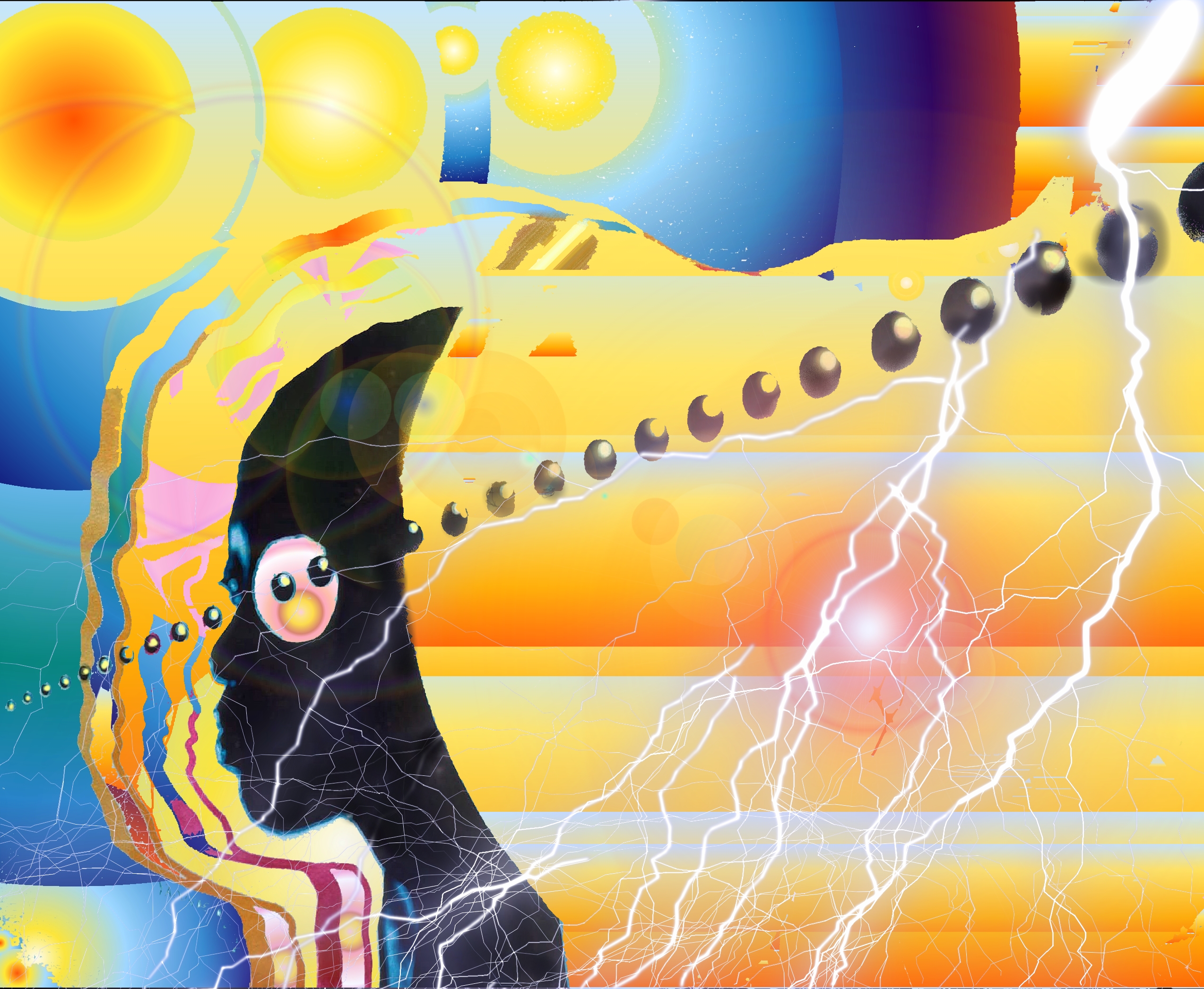 Featuring Dr. Yaoundé Olu | Curated by Fran Joy
Opening Reception: Sunday, March 6 from 1–4pm
Artist Statement
My art is designed to portray an alternate worldview distinct from everyday life, but that provides an objective mirror through which our lives can be seen. It takes us on a journey to unfamiliar, yet familiar territory, wherein the imagination presents numerous possibilities about different ways of being.  This visual poetry strives to bring a bit of light to the world to counteract the heat that divisiveness generates; the idea of wide-ranging existences can possibly highlight the senselessness of the "isms" that tend to exacerbate that divisiveness. 
My art is termed "Retrofuturism," which could be considered as a subgenre of Afrofuturism. Retrofuturism represents images from the ancient past, elsewhere in the present, and the future. This exhibit features Black Field and White Field art. Most of the Black Field is comprised of digital drawings/paintings/mixed media constructions on canvas, photo paper, or laminated prints. The White Field images are paint sharpies on canvas.
About the Artist
Dr. Yaoundé Olu is a painter, award-winning editorial cartoonist, illustrator, and indie comics/graphic novel publisher who has used numerous media during over 50 years of creating visual art. Her paintings and drawings have been widely exhibited. She owned and operated Osun Center for the Arts, a gallery located in the South Shore community in Chicago, from 1968 – 1982. In addition, she was recently featured in a notable exhibition of African American artists at the University of Chicago's Smart Museum. She is also featured in the book, "It's Life As I See It; Black Cartoonists in Chicago, 1940-1980," published to accompany an exhibit of Chicago cartoonists that ran from June, 19 through October 3, 2021, at Chicago's Museum of Contemporary Art. She also exhibited in the Social Justice Exhibit and the Visible/Invisible Exhibit at the Noyes Cultural Arts Center in Evanston, IL. A native Chicagoan, Dr. Olu has had a studio/workplace at the Bridgeport Art Center for over a decade.
---
GALLERY HOURS & VISITOR INFORMATION FOR COVID-19 GUIDELINES
This exhibition will be held in the Lobby Gallery near the entryway of the Evanston Art Center. All visitors are required to wear face masks, and provide proof of vaccination upon entry. Please adhere to 6' social distancing requirements when in the gallery space. 
Gallery Hours
Monday–Friday: 9am–6pm
Saturday–Sunday: 9am–4pm
---
HOW TO PURCHASE ARTWORK
If you are interested in purchasing artwork on display, please contact Cara Feeney, Director of Exhibitions, at [email protected] or (847) 475-5300 x 107.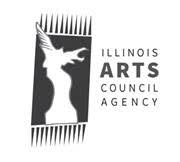 This project is partially funded by the Illinois Arts Council, a state agency, and EAC's general membership.
Artwork shown: Yaoundé Olu, Enterception of an Eyedea, 2016