Art School: Workshops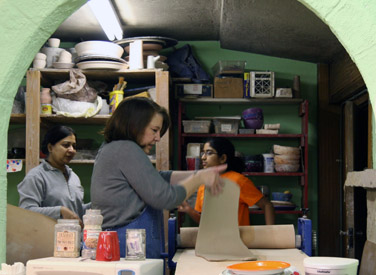 Evanston Art Center's workshops are short and informative--- a taste of a media you have not yet tried, an open window with instruction on a technique new to you. Transform your ideas about limits by experimenting with something novel and different, or even exotic.
Evanston Art Center membership is not required to enroll in these classes, however, EAC members receive a tuition discount. Click here to purchase or renew membership.
For information regarding refunds, cancellations, financial aid and scholarships, and more, click here.