ON VIEW: July 30 – September 4, 2022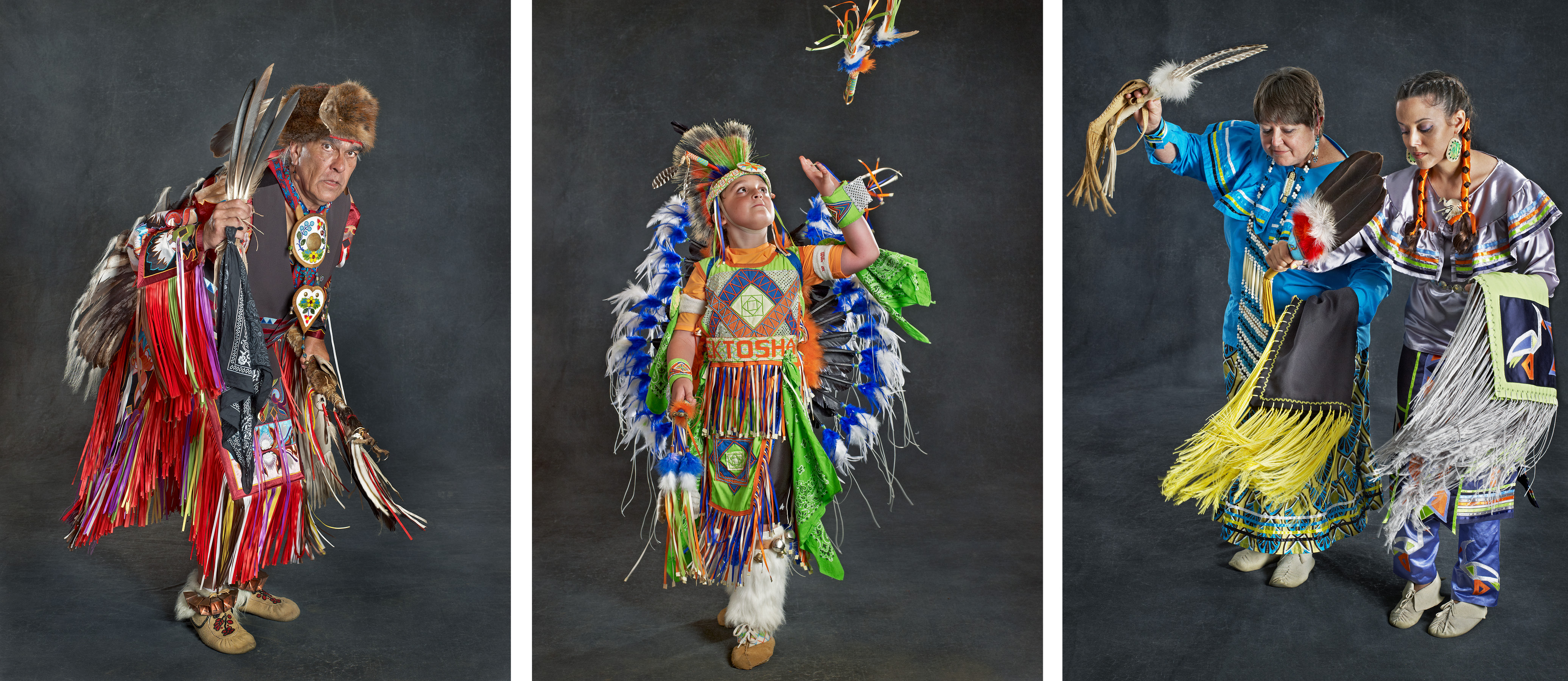 Featuring Sharon Hoogstraten | Curated by Fran Joy
Opening Reception & Artist Talk: August 5, 6-9pm, with the Artist Talk beginning at 6:30pm.
In the heyday of the Anishinaabe Confederacy, the Potawatomis were spread across Canada, Michigan, Indiana, Illinois, and Wisconsin. Pressured by the westward expansion of the fledgling United States of America, they became the most treatied of any Indian tribes. Forced removals and multiple treaty era relocations resulted in cultural chaos and an enduring threat to their connections to the ancestors. Despite these hardships, they have managed to maintain (or restore) their rich heritage. 
Beginning with Citizen Potawatomi Nation, her home reservation in Shawnee, Oklahoma, Sharon Hoogstraten called on all nine nations of the scattered Potawatomi tribe. She has produced photographic evidence and a permanent record of present-day Potawatomis wearing traditional regalia modified to reflect the influence and storytelling of contemporary life. While the old silver monochrome portraits that captured Native life at the turn of the last century are a priceless record of those times, they also contribute to the impression that most Woodland Indian Tribes exist only as remnants of a dimly remembered past. Hoogstraten's formal portraits, accompanied by personal statements, portray a fresh reality of today's native descendants and their regalia; people who live in a world of assimilation, sewing machines, proud military service, and high resolution digital cameras. 
The Potawatomi Nations have merged loss and optimism to reinforce their legacy for generations to come. The old arts of language, ribbonwork, beading, and quillwork are being learned from the elders with a renewed sense of urgency. Preserving Potawatomi culture, tribal members are translating traditional designs into their own artistic celebration of continuing existence—thus lighting the path forward for the next seven generations and beyond.
ABOUT THE ARTIST
Professional photographer Sharon Hoogstraten spent a decade portraying contemporary Potawatomis in regalia and as an unexpected dividend, discovered her own roots. A Michigan native, she traveled to Chicago for graduate study, stayed as a resident having no clue that she was walking in the footsteps of her Potawatomi grandmother, Archange Ouilmette.
Her book, Dancing for Our Tribe: Potawatomi Tradition in the New Millennium, is now available at the University of Oklahoma Press. A career photographer, Hoogstraten previously published Green City Market: A Song of Thanks—a pictorial retrospective of the ground-breaking farmers market that boosted Chicago's culinary reputation as a nationally acclaimed food destination.
---
GALLERY HOURS & VISITOR INFORMATION FOR COVID-19 GUIDELINES
This exhibition will be held in the Lobby Gallery at the Evanston Art Center (EAC). Masks are optional but strongly recommended for students, visitors and staff.
Gallery Hours
Monday–Friday: 9am–6pm
Saturday–Sunday: 9am–4pm
---
HOW TO PURCHASE ARTWORK
If you are interested in purchasing artwork on display, please contact Audrey Avril, Manager of Exhibitions, at [email protected] or (847) 475-5300 x 107.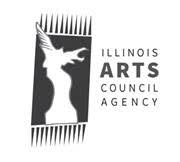 This project is partially funded by the Illinois Arts Council, a state agency, and EAC's general membership.
Artwork shown (L to R): Sharon Hoogstraten, Robert Moody, 2015; Sharon Hoogstraten, Spencer Logan, 2015; Sharon Hoogstraten, Margaret and Tesia Zientek, 2014.
---
Learn more
In the news...