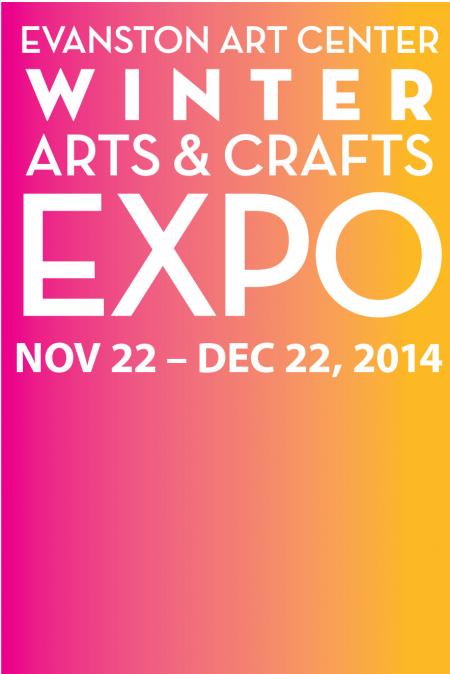 The Evanston Art Center's Winter Arts & Crafts Expo is one of the largest and most celebrated craft shows in the Chicago area. The 12th annual Expo features original, handmade arts and crafts by over 100 selected artisans, featuring original, handmade works of jewelry, ceramics, fiber, metal, glass, painting, photography, mixed-media, and more.
The preview party held on Friday, November 21st was a huge success! Click here to see images from the event.
General Shopping
November 22 – December 22
Mon. – Sat. 10am – 4pm, Sun. noon – 4pm
EAC Student Expo
December 6 – December 22
Handcrafted items made by our very own Art Center Students will be featured in the 2nd floor gallery.
Other events include :
Jewelry Fest: Saturday December 13, 10am – 4 pm
Men's Shopping Day: Saturday, December 20, 10am – 4 pm