ON VIEW: November 4 – December 17, 2023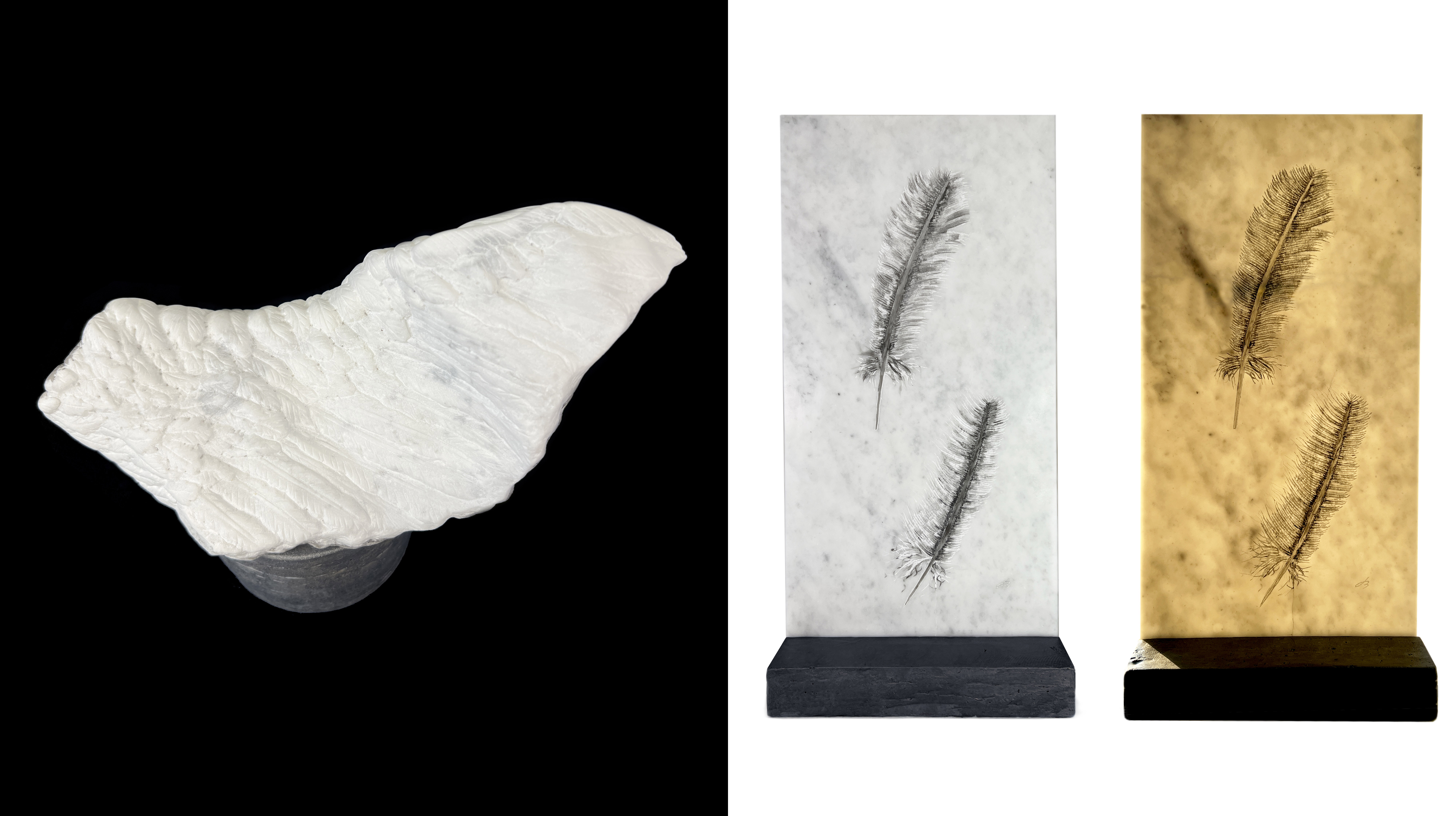 Jyl Bonaguro is a sculptor and playwright. Her works have been featured in publications like NewCity Art, CS Modern Luxury Interiors, the Chicago Tribune, Chicago Reader and Sheridan Road and are in private art collections throughout the United States. Select sculpture exhibitions include: Red Dot Miami, SOFA Chicago, Scope Miami, Aqua Art Miami, "Nature in Motion" Lincoln Park Zoo IL, "Voices and Visions" at the Highland Park Art Center IL and "Intertwined" at the Korean Cultural Center IL. Her play readings have been sponsored by Loyola University Chicago, Columbia College Library, Zhou B. Center, Hinsdale Public Library and the Chinese American Museum of Chicago. She currently lives and works in Chicago, IL. Bonaguro has earned grants from the Illinois Arts Council and the Cliff Dwellers Arts Foundation for her current carving project, a female figure at the scale of Michelangelo's David in marble - the Modern Athena sculpture. For public stone carving workshops, she has received a grant from the Awesome Foundation Chicago. Her recycled marble aggregate and concrete feather sculpture "Vane" received an Honorarium from the Chicago Sculpture Exhibit CSE for 2023-24. In the spring of 2024, there will be a permanent public art installation of her wood wing sculpture "Transmigration" in the Wicker Park neighborhood of Chicago. Evanston Art Center is pleased to announce the release of a 76-page publication on the stone carving process entitled "Hammer & Stone" by Jyl Bonaguro. "Hammer & Stone" utilizes photography and poetry to demonstrate techniques for carving marble with breathtaking views of marble quarries in Italy to closeups of hand chiseling in the studio.
ARTIST STATEMENT
The human desire to take flight and abandon this earth-bound state is timeless. Tabula Rasa InFlight explores the concept of a mind as a blank tablet by expanding how marble is perceived as sculpture. My new series of Wing sculptures are etched and carved into marble tiles using the intaglio technique and displayed alongside classical sculptures on pedestals. Working in such thin marble slates reveals the little known translucent nature of marble and transforms the heavy material into tablets of light. 
My primary influence is the Asian concept of the philosopher's stone—the belief in the ancient wisdom and healing properties of stone. I have two main series of sculptures - one figurative and the other based upon bird's wings. Often working spontaneously, my modern approach to the ancient art of stone carving leaves some areas of the stone untouched and natural, reminiscent of fragments excavated by archaeologists, while other parts of the stone are highly refined. Although I work in media as divergent as sculpting and playwriting, both become narratives that tell a story. I am, by nature, a storyteller. 
In present times, marble as a medium has suffered a decline in the art world. Until the pandemic forced the world to slow down, it was quarried at an unprecedented rate for cladding effects on homes and buildings instead of for fine art sculpture. The beauty of ancient marble sculptures is their ability to last for thousands of years exposed to the elements, and slowly return back into Mother Nature without harming it. In order to preserve this precious material, I have converted my studio into a zero waste environment by recycling all of the carving waste rubble into casting material for other sculptures.
My sculptures are simple hand carved pieces of marble, limestone and alabaster that will someday be reclaimed by nature. I have only just borrowed a piece of the earth. I do not use chemicals or toxins, so that eventually, they may be returned the way they naturally arrived. There is nothing more timeless than the ability to let go and absolve yourself of the insistence or forcefulness of humanity on nature. We can coexist.
---
GALLERY HOURS & VISITOR INFORMATION
This exhibition will be held in the Second Floor Atrium Gallery of the Evanston Art Center (EAC). Masks are optional but strongly recommended for students, visitors and staff.
Gallery Hours
Monday–Thursday: 9am–6pm
Friday: 9am–5pm
Saturday–Sunday: 9am–4pm
---
HOW TO PURCHASE ARTWORK
Artwork sale proceeds benefit both the artist and the Evanston Art Center. If you are interested in purchasing artwork on display, please contact Emma Rose Gudewicz, Director of Development and Exhibition Manager, at [email protected] or (847) 475-5300 x 102.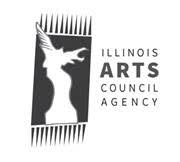 This project is partially supported by a grant from the Illinois Arts Council Agency and EAC's general membership.
Artwork Shown: Jyl Bonaguro, Elysian, 2023; Jyl Bonaguro, Ensorcell, Ensorcell in daylight, 2022.