ON VIEW:  October 1 – November 6, 2022

The opening reception for HIVE Expanded will take place on Saturday, October 1, from 3:30-6:00pm. 
The artist will also host "Sprig Molding as Decoration", a 1-day ceramics workshop on Saturday, October 1, from 9:30am-3pm.
Born in Newark, New Jersey, Susan Beiner received her MFA from The University of Michigan, and BFA from Rutgers University in New Jersey.  
Beiner's ceramic work has been exhibited at The Mint Museum of Craft and Design, Limogues Foundation, Houston Center for Contemporary Craft, The Clayarch Gimhae Museum Korea, San Francisco Museum of Fine Arts, Princessehof Keramiekmuseum in the Netherlands as well as numerous galleries and museums.
Beiner has participated in many residencies including; the International Ceramics Studio, Hungary, Experimental Pottery Workshop, China, the European Ceramics WorkCentre, Netherlands, The Clay Studio, PA, the International Ceramic Center, Guldagergard, Denmark, The Archie Bray Foundation for the Ceramic Arts, and the Kohler Co., Arts/Industry program.
Beiner's work is included in numerous permanent and private collections including The Long Beach Museum of Art, The Los Angeles County Museum of Art, and National Museum of Ceramics in Leeuwarden, Netherlands, and the Yixing Ceramics Museum, China as well as other permanent and private collections. 
Since 2006 Beiner has taught at Arizona State University and in 2015 she was named the Joan R. Lincoln Endowed Professor in Ceramics.
ARTIST STATEMENT
My current work displays a shift to ideas about installation, covering an expanse of space. Installation allows me to reassemble shapes, attributes, qualities and quantities on a much larger scale suggesting an essential connection to our physical space.  My interest is fueled by elements of layering, fragmentation, multiplication, juxtaposition and complication.  Intense brilliant color reveals an obviously artificial man-made reality.  Color is swirled together in rhythmic sequences mirroring the activities of a microscopic sample or aerial topography.  The encrustation's are abstracted from real plant life, allowing the viewer to proceed into the interior pattern of a stylized manufactured plastic plant life within our environment.  So as a viewer we are challenged by our own perceptions of what is authentic and what is not.
In several works I reference landscape and how I am influenced by various issues within living environments and cultures.  Every plant is composed of a colorful symphony of forms playing to its component to create new hybrids. We participate in the growth and development of plants, technologically as well as emotionally as we celebrate their bloom. 
---
View the recording below of Susan Beiner's live virtual studio tour and artist talk via Zoom where participants were given a special "behind-the-scenes" look into her home studio in Arizona. 
Susan's exhibition HIVE Expanded was originally scheduled to open in April 2020 in our Main Second Floor Gallery, but it was postponed due to COVID-19. Stay tuned for more details on her exhibition opening and workshop. 
---
GALLERY HOURS & VISITOR INFORMATION FOR COVID-19 GUIDELINES
This exhibition will be held in the Second Floor Gallery of the Evanston Art Center (EAC). Masks are optional but strongly recommended for students, visitors, and staff.
Gallery Hours
Monday–Thursday: 9am–6pm
Friday: 9am–5pm
Saturday–Sunday: 9am–4pm
---
HOW TO PURCHASE ARTWORK
Artwork sale proceeds benefit both the artist and the Evanston Art Center. If you are interested in purchasing artwork on display, please contact Audrey Avril, Manager of Exhibitions, at [email protected] or (847) 475-5300 x 107.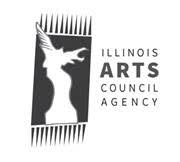 This program is partially supported by a grant from the Illinois Arts Council Agency and EAC's general membership.
---
Learn more
In the news...