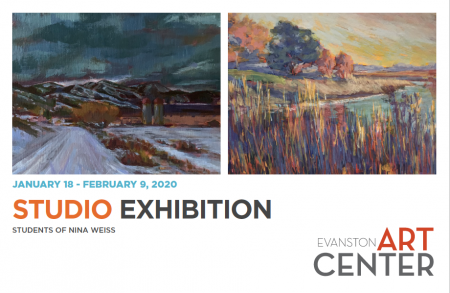 January 18 - February 9, 2020
Opening Reception: Sunday, January 19 from 1-4pm
STUDIO PAINTING: COLOR EXPLORATION
Color and creative color usage is emphasized in Nina WeissÔÇÖs painting studio class.  Layering, glazing, broken brushstroke and gestural painting techniques are used to achieve luminous, expressive compositions.
The ongoing Studio Exhibition series highlights the variety of exceptional artwork made in our EAC classrooms by featuring student work in our galleries. Each Studio Exhibition is coordinated by the instructor, who curates contemporary and thought provoking exhibitions of their studentsÔÇÖ artwork.