ON VIEW: May 6  – July 10, 2022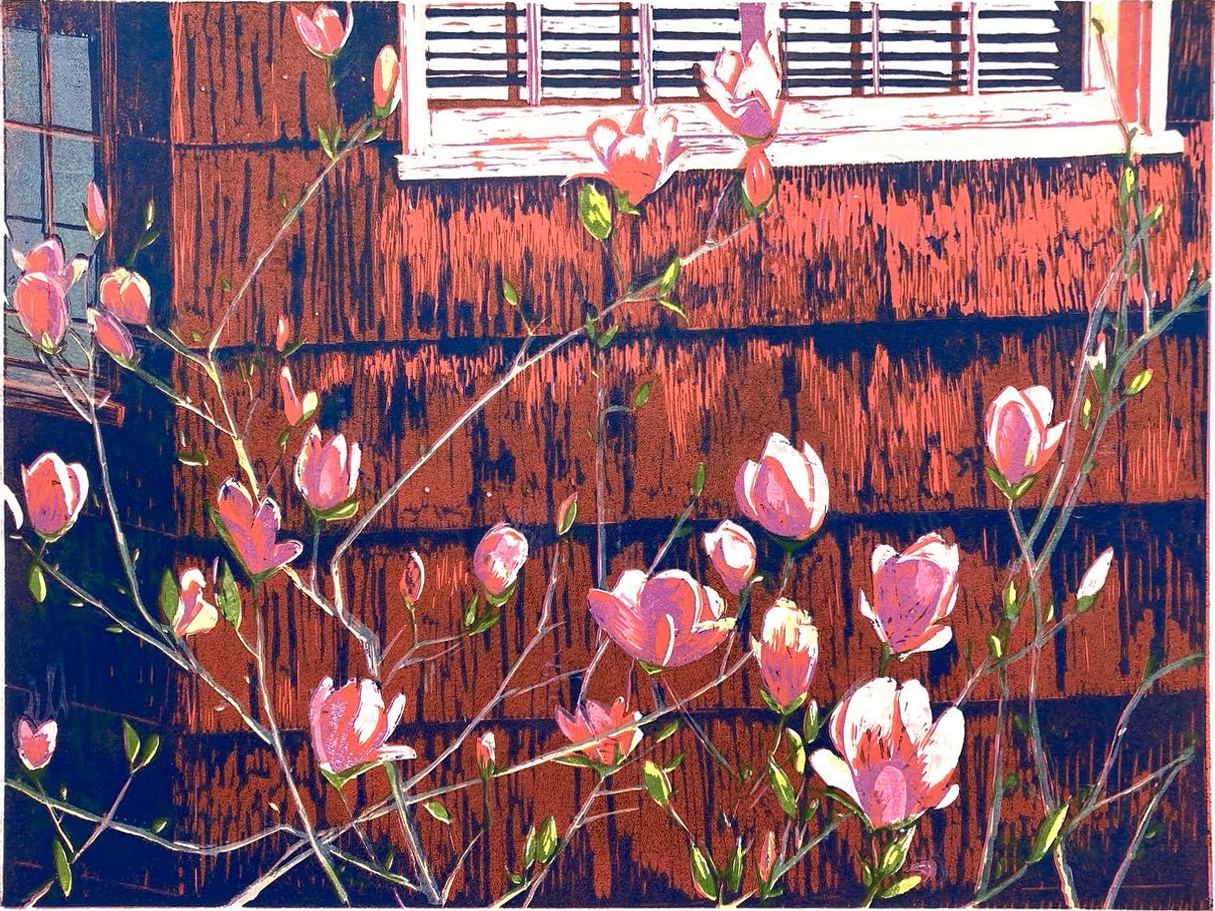 Debra Favre (Nanette Debra Favre) is a printmaker and potter who has been working on her artistic interests at the Evanston Art Center for many years.  She began her artistic journey in college, at one time studying to become a medical illustrator.  She instead followed her interest in the biological sciences to a professional career in environmental protection and health and safety.  Post-college in her free time Debra continued her art studies in drawing, painting and sculpture at the former Corcoran School of Art in Washington, DC.  
Debra first encountered printmaking in a college art class, but did not explore it further until 2015, nearly 40 years later.  She enjoys combining line work with blocks of color through woodcut and linocut relief printing.  Her painting experience is helpful in her use of color and composition.  She often uses past paintings as an inspiration for her current print work.  Her prints are a reflection on her personal experiences and relationships, interests in the natural world and her devotion to the journey of the process.
ABOUT THE PRINTMAKING GALLERY
The Printmaking Gallery serves to showcase the exceptional artwork made by EAC printmaking students.
---
GALLERY HOURS & VISITOR INFORMATION FOR COVID-19 GUIDELINES
This exhibition will be held in the Printmaking Gallery at the Evanston Art Center (EAC). Masks are optional but strongly recommended for students, visitors and staff.
Gallery Hours
Monday - Friday: 9 am - 6 pm
Saturday & Sunday: 9 am - 4 pm
---
HOW TO PURCHASE ARTWORK
If you are interested in purchasing artwork on display, please contact Audrey Avril, Manager of Exhibitions, at [email protected] or (847) 475-5300 x 107.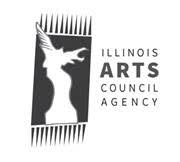 This project is partially funded by the Illinois Arts Council, a state agency.
Artwork Shown: Debra Favre, Berkeley Magnolias, 2022.