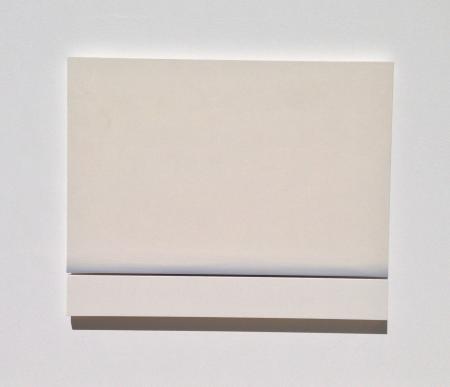 August 30 – September 7, 2013
We are very fortunate to have 5 paintings by artist Ben Whitehouse on view in our Studio Gallery. In the spirit of our "project-critique" gallery space, the showing will be brief, from August 30 through September 7.* I highly recommend visiting the Evanston Art Center to experience his considered and contemporary take on traditional landscape painting.
Whitehouse was born in London and received an MFA from the University of Chicago. His paintings have been included in many prestigious gallery shows, both solo and group, museums and art fairs. He also has works included in several permanent public collections. Whitehouse currently resides in Wilmette, IL and has referenced the light, the lake and the sky from the vantage point of the Evanston Art Center for several of his studies and paintings.
His paintings explore possible answers to his own questions, "…given all that we now know about our planet and the forces acting upon it, visible and invisible, 'natural' and unnatural' – how do we relate to 'nature' differently today than we did before? And what are the implications of those differences towards a new landscape art?" In the "Watch Series", Whitehouse has found a way to 'un-freeze' a particular focus on one place at one moment in time and free the painting to express the color of light, land, water, and sky over time - paintings that want to be films. In the "Horizon" series, he records the moment where the earth's surface disappears from view with contrasts that can alternately be dramatic or nearly imperceptible. Either way, they will most likely draw you in and hold your attention.
*Please note that the work of EAC painting students studying with EAC faculty member, Katherine Hilden, will be featured next in our Studio Gallery.
Image: Horizons, Evening, Ben Whitehouse, 28x 32