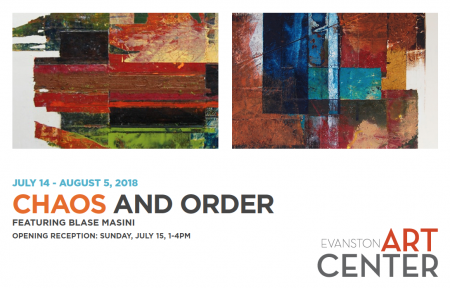 July 14 - August 5, 2018
Opening Reception: Sunday, July 15 from 1 - 4pm
Blase Masini is an abstract artist whose work explores a tension between chaos and order.
Cold wax medium lends itself to rich organic (chaotic) surfaces. By using collage and stencils, Blase introduces order to the organic surfaces that cold wax medium affords him. Now the painting process holds a constant tension between chaos and order that mimics tension he experiences in life.
Blase is a 1982 graduate of Illinois State University in printmaking. He has exhibited in juried shows across the country. He is a featured artist in a groundbreaking book titled, Cold Wax Medium: Techniques, Concepts & Conversations.