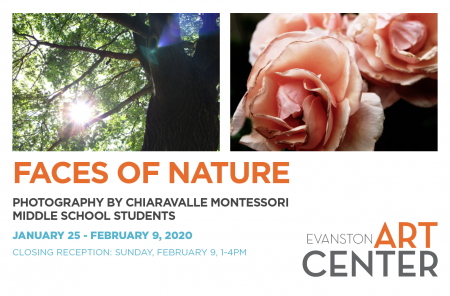 Featuring photography by Chiaravalle Montessori Middle School Students
January 25 - February 9, 2020
Closing Reception: Sunday, February 9 from 1-4pm
This exhibition celebrates Evanston Art Center's partnership with Chiaravalle Montessori. Students participated in EAC-led photography classes twice-a-week this fall to explore both the technical and conceptual aspects of photography and editing. Through a series of photographic exercises and writing prompts, each student identified their own subject of interest to create a complete body of work on. The photographs and statements included in this exhibition are a small sampling of their creative endeavors!
CLICK HERE to view an online gallery of their photographs!
Funding for this made possible in part from Phillip and Edith Leonian Foundation.