On view: May 6 - 21, 2023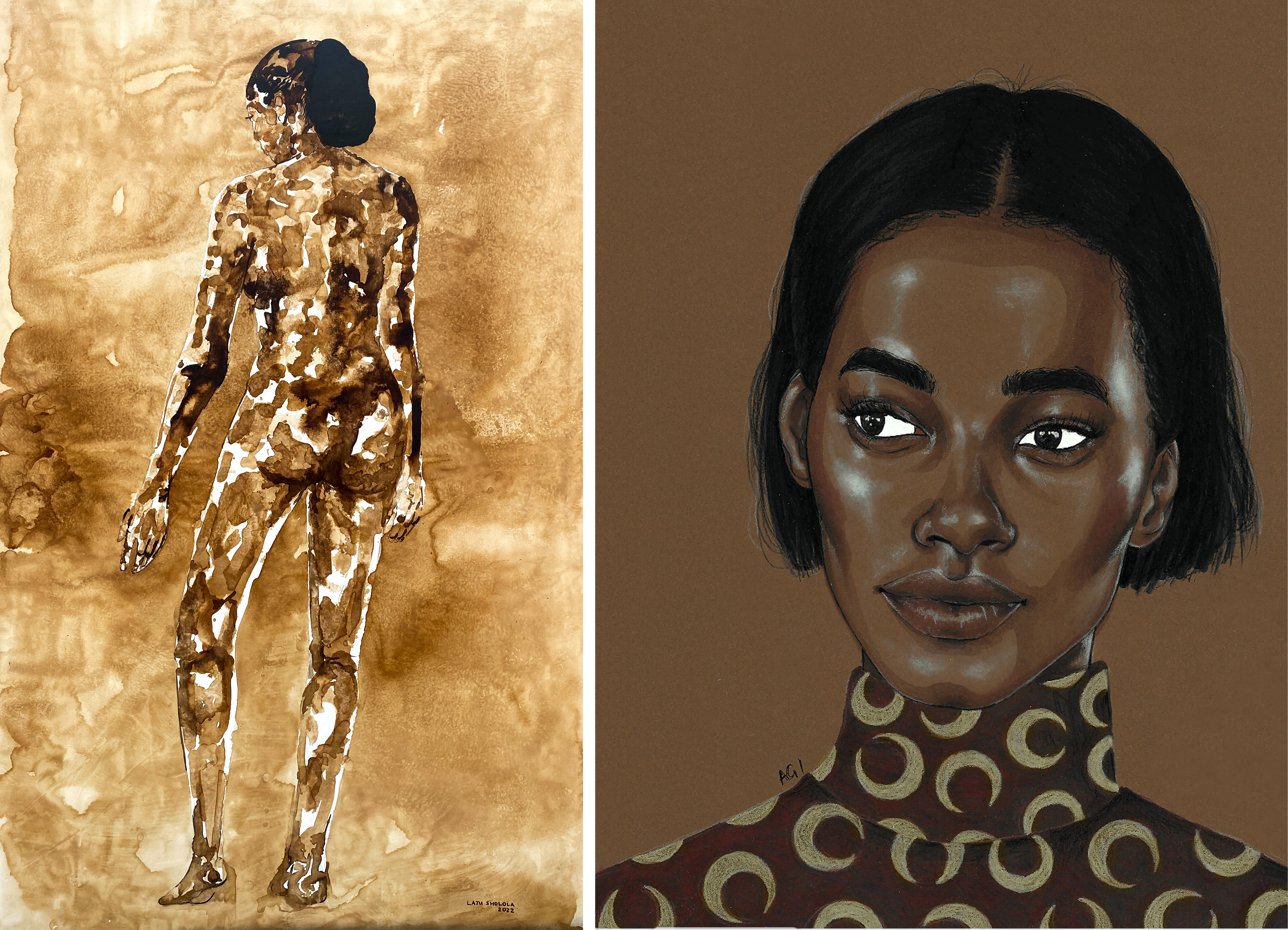 Artist Reception: Saturday, May 13, 3-6pm. RSVP.
Women of African descent living on the continent and throughout the Diaspora (from Lagos to Los Angeles) are constantly having to reconcile who they are in an evolving world that still does not always appreciate their vulnerability, value, or victories. These journeys through self realization and truths about heritage, beauty, inner strength, identity, and placemaking are not only powerfully important, but are sacred and give them the courage to anchor their roots, no matter where they must sow them.
Ojo Agi and Laju Sholola are members of Golden Our Collective and we are proud to feature them in this Exhibition.
CURATOR STATEMENT
This Lobby Gallery Exhibit is the expression of two beautiful African female artists. I'm impressed and love the unusual techniques of each artist and their work. I'm pleased to bring these new artists, Ojo Age, Laju Sholola and their works to the Evanston Art Center, represented by Ogechi Harry and Golden Our Collective of Chicago.
- Fran Joy, Curator and Consultant
ABOUT THE ARTISTS
Laju Sholola, visual artist based in Lagos, Nigeria. ​Engaging with themes of visibility, vulnerability, and strength, Laju's art often focuses on the intimate expressions/moods of women to capture the uncertainties and hope in their journey of self-discovery.
Her work seeks to encourage us to learn to embrace our unique journeys and strive for confidence in appreciating our growth and who we are.
Laju primarily works on small to large scale canvas and paper using organic materials such as tea leaf extracts, ink and charcoal to create variations of fluid brown tones on the skins and backgrounds of her subjects as a form of mark making to describe the essence and vulnerabilities of humans.
"I view each mark as a unique story of impression, a way of creating a textured ground that reflects emotions from different life incidences".​
This is a shift in her approach which allows her to intricately reflect her inner journey through her paintings.
Ojo Agi is a Nigerian-Canadian artist based in Toronto. Her research-based and socially-engaged practice is dedicated to knowledge translation and mobilization via the arts. Informed by postcolonial theory, gender studies, and narrative storytelling, Ojo uses figurative drawings to respond to Afro-diasporic subjectivities, feminist politics, and aesthetic beauty. Recent exhibitions include "The Chorus Is Speaking" at Campbell River Art Gallery (British Columbia) and "In the Middle, A Chimera" at Milieux Institute (Quebec). The drawings in these exhibitions responded to the history, politics, and theories of looking and being seen (otherwise known as "the gaze"), integrating discourse and strategies for self-preservation and mental wellness. She is a member of the collections committee for Global Africa and the Diaspora at the Art Gallery of Ontario and an advisory board member for Library of infinities, a digital platform that curates Afro-diasporic cultural knowledge. Ojo holds an MA in Women and Gender Studies from the University of Toronto and is currently working towards a PhD in Art History from Concordia University.
Ojo's work has also been licensed in 2021. The set design team for the Warner Brothers/Oprah Winfrey Network show "Kings of Napa" licensed three enlarged prints from "Daughters of Diaspora".
---
GALLERY HOURS & VISITOR INFORMATION FOR COVID-19 GUIDELINES
This exhibition will be held in the Lobby Gallery of the Evanston Art Center (EAC). Masks are optional but strongly recommended for students, visitors and staff.
Gallery Hours
Monday–Thursday: 9am–6pm
Friday: 9am–5pm
Saturday–Sunday: 9am–4pm
---
HOW TO PURCHASE ARTWORK
Artwork sale proceeds benefit both the artist and the Evanston Art Center. If you are interested in purchasing artwork on display, please contact Audrey Avril, Manager of Exhibitions, at [email protected] or (847) 475-5300 x 107.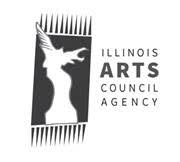 This program is partially supported by a grant from the Illinois Arts Council Agency and EAC's general membership.
Images Pictured: Laju Sholola, The Search, 2022; Ojo Agi, Untitled (Bob), 2020