ON VIEW: February 12 - March 13, 2022
Opening Reception: Sunday, February 13 from 1-4pm
This online class of EAC painting students has been meeting weekly throughout the Pandemic. Before each class, students upload photos of their work in process to a shared file. Our discussions center around painting, though the conversation is broad. We talk about the technicalities of oil paint, the process, specific ideas, big questions, and all the meandering in between. We critique each other's work, add insight, and share other artists and ideas inspiring us. This exhibition is a small peek into our weekly sessions, but also offers the huge gift for our class and community to finally view our work in person.
EAC Instructor: Jill Sutton
ABOUT THE STUDIO EXHIBITION SERIES
The ongoing Studio Exhibition series highlights the variety of exceptional artwork made in our EAC classrooms by featuring student work in our galleries. Each Studio Exhibition is coordinated by the instructor, who curates contemporary and thought provoking exhibitions of their students' artwork.
---
GALLERY HOURS & VISITOR INFORMATION FOR COVID-19 GUIDELINES
This exhibition will be held in the Second Floor Hallway Galleries of the Evanston Art Center (EAC). All visitors are required to wear face masks, and provide proof of vaccination upon entry. Please adhere to 6' social distancing requirements when in the gallery space. 
Gallery Hours
Monday - Friday: 9 am - 6 pm
Saturday & Sunday: 9 am - 4 pm
---
HOW TO PURCHASE ARTWORK
If you are interested in purchasing artwork on display, please contact Cara Feeney, Director of Exhibitions, at [email protected] or (847) 475-5300 x 107.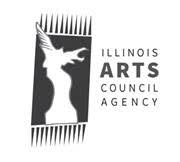 This project is partially funded by the Illinois Arts Council, a state agency.
Artwork shown (L to R): Mark Tendam, Denali #1, 2022; Sue Lee Sabow, Big Island Sunrise, 2019; Elizabeth O'Connor-Bolich, kein titel, 2021/22; Chris Bell, Ridgeview Back Yards, June (detail), 2021; David Roberts, BLAH BLAH BLAH, 2022.