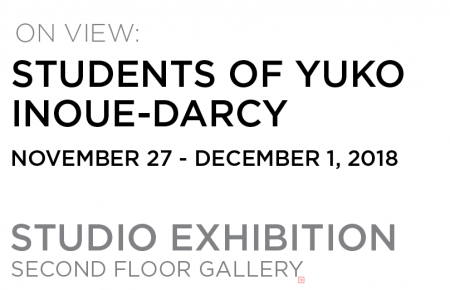 November 27 - December 1, 2018
In this EAC class, Ikebana Flower Arranging, the Japanese art of arranging flowers, Yuko Inoue-Darcy teaches students to express the beauty and elegance of nature through a transformation of fresh or dried plant materials. Each week, students create new and different styles of arrangements, exploring the discipline and values of Ikebana through the knowledge and application of rules and forms, to appreciate an idealized approach to nature! 
The ongoing Studio Exhibition series highlights the variety of exceptional artwork made in our EAC classrooms by featuring student work in our galleries. Each Studio Exhibition is coordinated by the instructor, who curates contemporary and thought provoking exhibitions of their studentsÔÇÖ artwork.