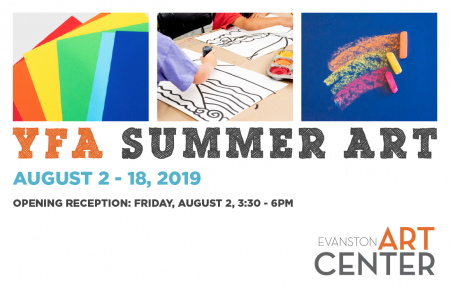 August 2 - 18, 2019
Opening Reception: Friday, August 2, 3:30 - 6pm
It has been an art-filled summer at the Evanston Art Center!
Explore works of art made by our talented Youth Fine Arts (YFA) classes and camps, including highlights from young artists in our mixed media, ceramics, digital photography, filmmaking, drawing and painting, jewelry making, and architecture classes!
The ongoing Studio Exhibition series highlights the variety of exceptional artwork made in our EAC classrooms by featuring student work in our galleries. Each Studio Exhibition is coordinated by the instructor, who curates contemporary and thought provoking exhibitions of their studentsÔÇÖ artwork.