ON VIEW: June 17 – July 23, 2023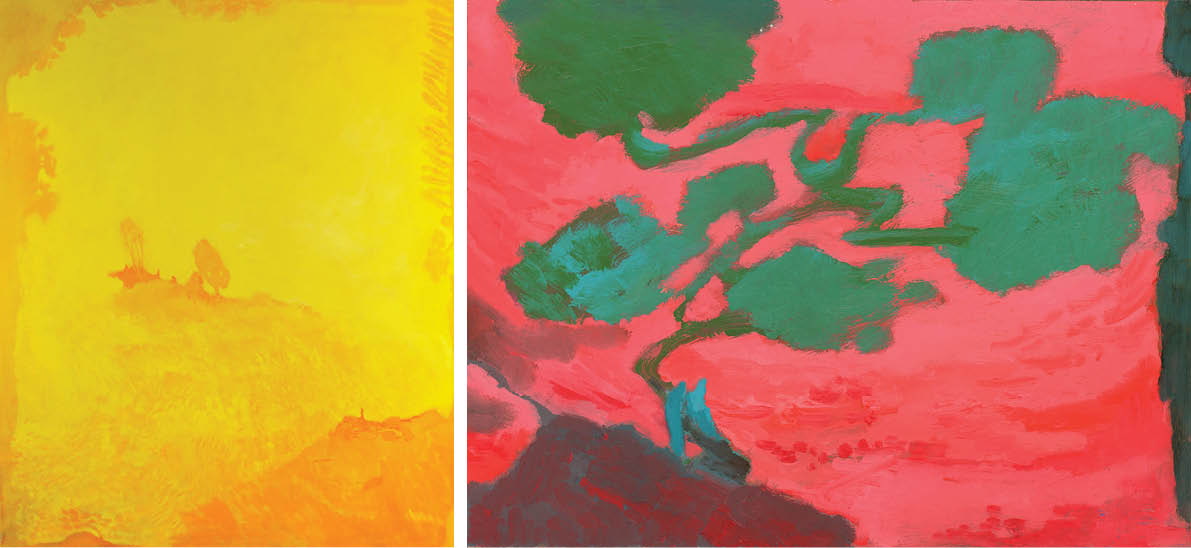 Closing reception: Sunday, July 23, 1-4pm. 
Artist Anne Hayden Stevens writes,
"I make paintings and prints about everyday lives playing out in invented landscapes. I work with two avatars who appear in the paintings: Narcissus and a Philosopher. Narcissus' journey is an ongoing quest to find water through drought and fog and ice. The Philosopher is negotiating her way through the world with children and companions, rarely in solitude and always thinking and working. These travelers experience the landscape in motion. A moving perspective, rather than a fixed point of view, allows layers of space, place, and time to collapse and reflect the intellectual and emotional complexity of our real lives.
This exhibition was granted as a jurors award in the 2021 Evanston +Vicinity Biennial. I submitted an experimental piece combining print, sculpture and painting and was surprised and honored when it was selected for an award. The sculptural collages continue in my studio, and I have included some examples in this exhibition.
The title of the exhibition, The Philosopher Walks, refers to the struggles of women in particular, and oppressed people in general, across centuries and cultures to be heard and seen. Every painting I make is about telling an untold story, and capturing a moment that might be lost to history. As my painting practice evolves, I am looking at how to break the conventions of the landscape genre to better reflect the emotional intensity of life."
ABOUT THE ARTIST
Anne Hayden Stevens is a painter and printmaker working in Wilmette, IL. Stevens has exhibited locally in the Terrain Biennial, at Governor's State University Art Gallery, the Rockford Art Museum, the Hyde Park Art Center, the Evanston Art Center, and the Bridgeport Art Center. Anne participated in the Hyde Park Art Center Center Program in 2018-19 (CP8) and the Spring 2020 Bridge program, and is a former member of Dialogue Chicago. She curates exhibitions in Evanston with artist Mat Rappaport as Side/Lot Curatorial. She holds a BFA in Drawing & Printmaking from California College of the Arts, and a MA in Visual Studies from UC Berkeley. Her work is included in many private and institutional collections around the country.
Stevens will be present in the galleries for an Exhibition Preview on June 16, 2023, from 3-5pm. The exhibition opens to the public on Sunday, June 25th, from 1-4pm, and there will be a closing reception on Sunday, July 23rd from 1-4pm with an artist's Gallery Talk at 2pm.
---
GALLERY HOURS & VISITOR INFORMATION
This exhibition will be held in the Second Floor Gallery + Atrium of the Evanston Art Center (EAC).
Gallery Hours
Monday–Thursday: 9am–6pm
Friday: 9am–5pm
Saturday–Sunday: 9am–4pm
---
HOW TO PURCHASE ARTWORK
Artwork sale proceeds benefit both the artist and the Evanston Art Center. If you are interested in purchasing artwork on display, please contact Emma Rose Gudewicz, Director of Development and Exhibition Manager, at [email protected] or (847) 475-5300 x 102.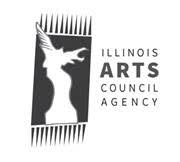 This project is partially supported by a grant from the Illinois Arts Council Agency and EAC's general membership.
Artwork shown: Anne Hayden Stevens, Nocturne, 2023; Anne Hayden Stevens, Girls Night, 2023