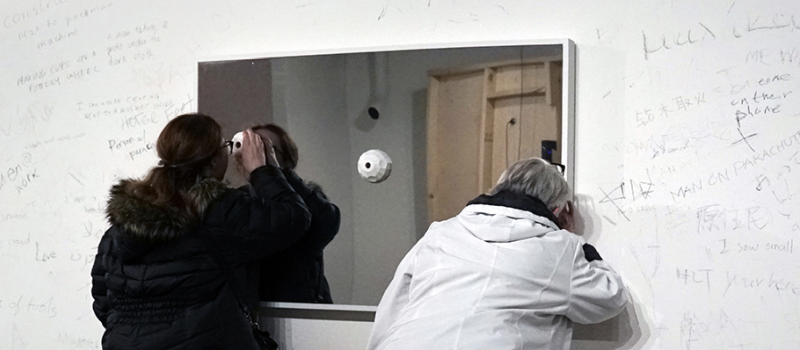 你吃了嘛?Have you eaten?
This is an invitation to virtual programming as a warm-up for my solo show at Evanston Art Center in the spring of 2021. 
I invite you to this online chat. While you will be speaking your native language, and I will speak mine. We will communicate through a translation app. Each chat will be 10 mins,  we can chat about random stuff, share stories of life during the pandemic, or we can play a word guessing game if you like. 
The language we speak shapes the way we think. Through this translation app, it definitely tweaks and shapes our way of understanding each other. In the book "Don't Believe a Word: The Surprising Truth About Language" by David Shariatmadari. He sees linguistics as "the universal social science", one that teaches us not just about language but about how we live and make sense of the world. 
When we learn how the world is made through words, we also learn to be skeptical of our current iteration of reality and more tolerant of other perspectives. If life can be differently worded, it can be differently lived.
I am looking forward to sharing this experience with you. Please sign up for a time slot via EventBrite and we can chat. It will be exciting to figure out if we will understand each other more or got misunderstood. As I wrote this script in English and got it translated in Chinese, I am now reading the translated Chinese version to you that is simultaneously being translated in English. The meaning has been already starting changing. 
Talk to you soon.
Event Dates: May 11, 15 and 16
Available individual timeslots are 6-6:15pm, 6:15-6:30pm, 6:30-6:45pm and 6:45-7pm. This online event has limited capacity, so sign up today!
ABOUT THE ARTIST
Jiaqi Zhang is an interdisciplinary artist, creative technologist. She was born in China and now based in Chicago. She holds a BA in English Studies and an MFA in Art and Technology Studies from the School of the Art Institute of Chicago. Her works have been exhibited at venues including CICA Museum, South Korea; SLAC National Accelerator Laboratory, San Francisco; ICOSA, Austin; Old Courthouse Arts Center, Woodstock; Yoonarte Gallery, Shanghai, and others.
She actively curates exhibitions and produces media arts festivals as an extension for her practice. She is the space operator of TheNeuLithium and a committee member of Commiserate Chicago. Currently, she is a teaching artist at the Evanston Art Center.
ARTIST STATEMENT
I enjoy creating interactive and gamified experiences that cross the digital and physical realms. With a wide range of curiosities, I seek to investigate in the areas of social cognition and behavior, with a particular focus on sensory perception, emotional experience, and collective intelligence. My practice involves collaborating with social scientists, anthropologists, educational learning specialists and nonhumans through a user-centered, process-oriented methodology. Let the creative, collaborative experience itself be the manifestation of the relationship between my audience, my work, and me.
Date:
Saturday, February 20, 2021 - 9:00am

to

Sunday, March 28, 2021 - 4:00pm