ON VIEW: March 18 - April 30, 2023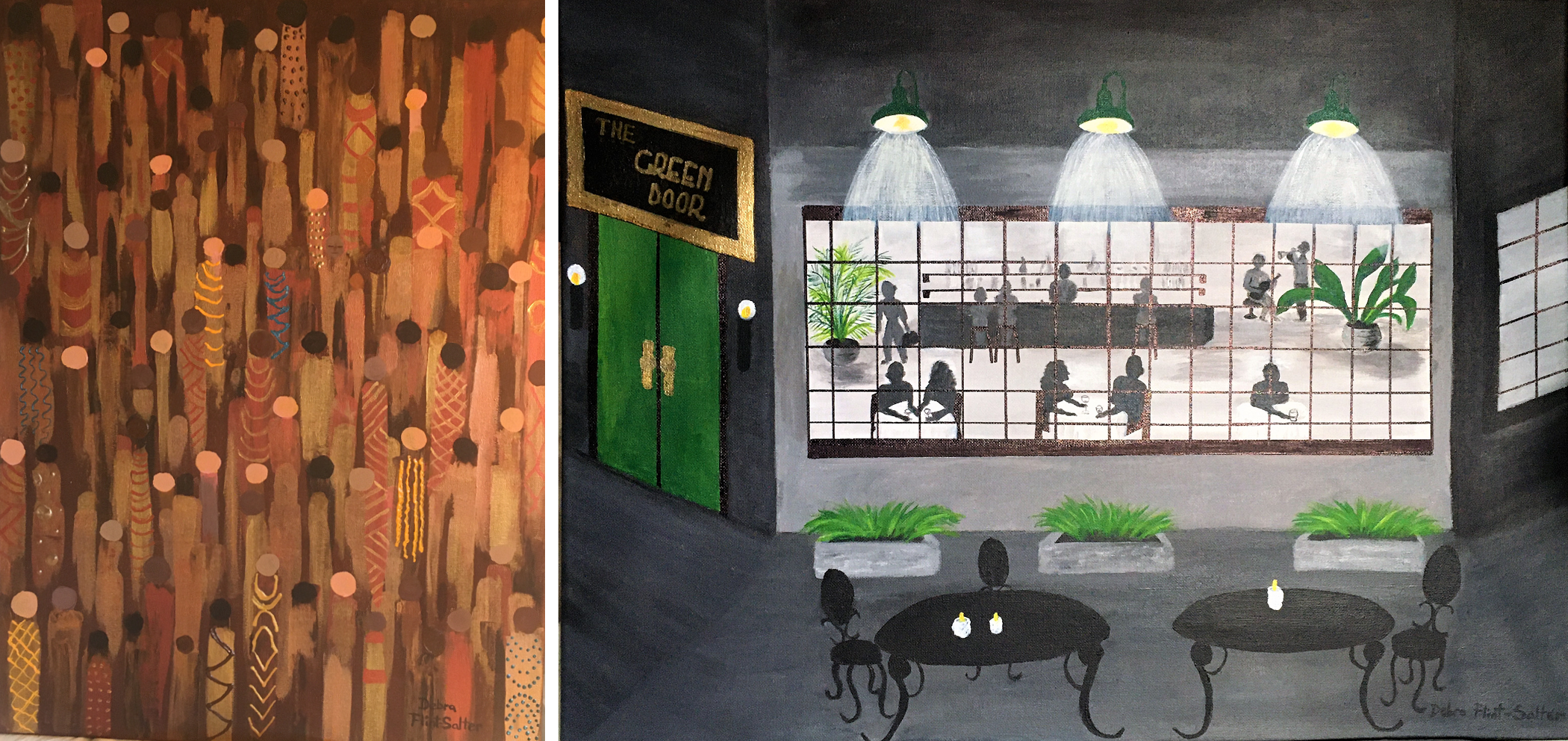 Closing reception: Sunday, April 16, 1-4pm. RSVP.
"I have an interest in anything done creatively, including homes, yards, furniture, and canvases. I enjoy creating functional art, from earring screens w/art on the front side and practical purpose on the back...to keep you organized, and game tables that also serve as side accent tables when the game is not in play. Room divider screens are given attention as well, as both sides are interchangeable. I began an interior decorating business in 1996, and that has been a consistent business, that also included the opportunity of designing rooms as well, and it segued into including carpentry and tiling for clients. I paint murals on walls, with some being whimsical for children's rooms to what appeared to be brick or limestone, among many themes, these include floors and concrete. I create chess and backgammon tables, small furniture pieces, i.e., sofa tables, ottomans, office tables, and bookcases. After a 30+ hiatus from painting on canvas, I desired to pick up the passion again, as well as the brush, and find that it is as enjoyable as it was when I first began, in the early 70's. I take pleasure in picking and choosing what inspires me on any given day, and endeavor to bring it into existence. I do commission work as well, and every creation is one of a kind....from refurbished furniture, jewelry displays, to art on canvas."
Debra Flint-Salter, Artist/Designer
CURATOR STATEMENT
Debra Flint-Salter is a self taught artist whose journey into the creative world began in the 70's. What I love about Debra is her ability to address multiple styles, cultures and time periods with her work. Debra is most known for her functional 3d art pieces, custom screens, chess tables, chairs, tables, etc. The styles vary from pop, to social justice, to classic, colorful, indigenous and industrial. The figurative ranges from folk like to abstract. It's amazing how she can go from creating beautiful, elegant pieces to laying concrete when needed to create gardens and landscapes. This exhibit is part of a journey back to her roots as a 2d painter. I welcome her unique talents to the Evanston Art Center and the Northshore.
Fran Joy, Curator
---
GALLERY HOURS & VISITOR INFORMATION FOR COVID-19 GUIDELINES
This exhibition will be held in the Lobby Gallery of the Evanston Art Center (EAC). Masks are optional but strongly recommended for students, visitors and staff.
Gallery Hours
Monday–Thursday: 9am–6pm
Friday: 9am–5pm
Saturday–Sunday: 9am–4pm
---
HOW TO PURCHASE ARTWORK
Artwork sale proceeds benefit both the artist and the Evanston Art Center. If you are interested in purchasing artwork on display, please contact Audrey Avril, Manager of Exhibitions, at [email protected] or (847) 475-5300 x 107.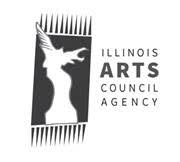 This program is partially supported by a grant from the Illinois Arts Council Agency and EAC's general membership.
Images Pictured: Debra Flint-Salter, Faces In The Crowd, 2023; The Green Door