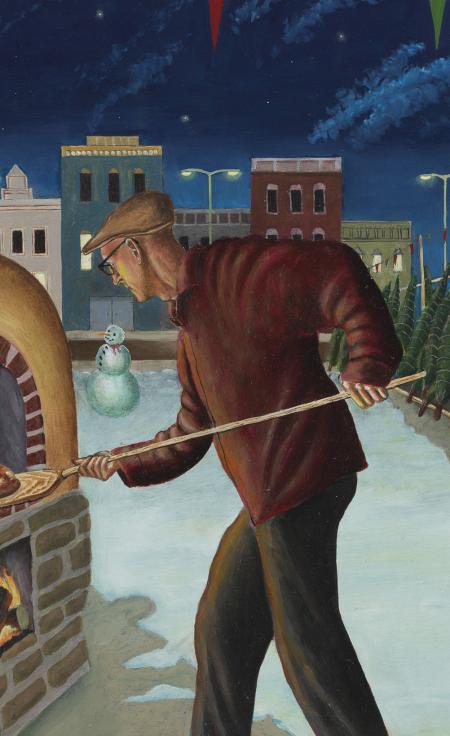 September 29 – November 10, 2013
Thank you to all those who attended the opening reception last Sunday. We invite the public in to view this exhibition of figurative works through November 10. Please check back for information on a painting-related workshop by participating artist Matthew Ballou on the weekend of November 9 and 10.
The exhibition, In Three Moving Parts, aims to present three artists' work—Matthew Ballou, Norbert Marszalek and Timothy P. Vermeulen—as a triangulation of the tensions and resonances prevalent in their particular instances of self-depiction. As the title suggests, the ancient conceptualization of the Mind/Body/Soul provides a point of reference for considering not only our general idea of the Self, but also the varied approaches these artists bring to their subject.
Image: Timothy P. Vermeulen