ON VIEW: September 16 – October 29, 2023
Opening Reception Sunday, September 17, 1-4pm RSVP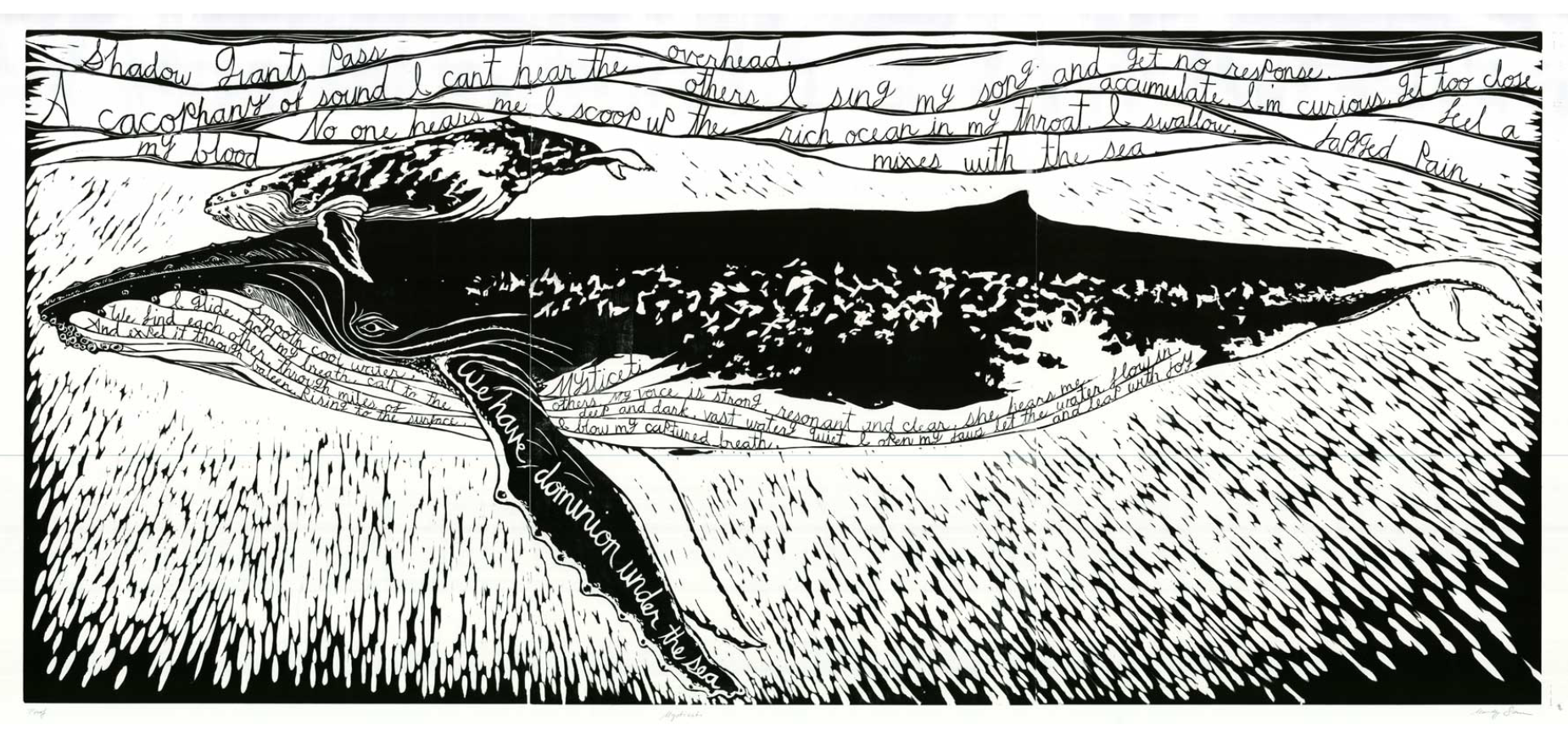 Mardy Sears is an Evanston artist and a member of the Evanston Made art community. She is a printmaker, ceramicist, and artist book maker. After graduating with a Masters in Fine Arts from The Center for Book and Paper Arts, Columbia College Chicago in 2006, she began working as a Conservation Technician with a focus on paper at The Art Institute of Chicago.
Mardy's visual language includes images of animals, primarily birds and sea creatures. Her animals tell stories of humanity and connect our everyday lives to the environment we live in. She incorporates text and poetry into her image making, that is often presented in book format. Her visual texture is influenced by the objects she works with at her job at the Art Institute of Chicago. Worn and aged surfaces such as joined sheets of paper and early book structures, which may be sewn, mended, and stained, are evident in her objects.
At the Art Institute of Chicago, she spends her days framing works on paper for exhibitions and loans - which may play a part in her preference for making objects. Her ceramics are utilitarian and her prints and drawings are made to be handled. Sketches can be pulled from envelopes, books perused, and boxes opened to see what they contain.
---
GALLERY HOURS & VISITOR INFORMATION FOR COVID-19 GUIDELINES
This exhibition will be held in the Second Floor Atrium Gallery of the Evanston Art Center (EAC).Masks are optional but strongly recommended for students, visitors and staff.
Gallery Hours
Monday–Thursday: 9am–6pm
Friday: 9am–5pm
Saturday–Sunday: 9am–4pm
---
HOW TO PURCHASE ARTWORK
Artwork sale proceeds benefit both the artist and the Evanston Art Center. If you are interested in purchasing artwork on display, please contact Emma Rose Gudewicz, Director of Development and Exhibition Manager, at [email protected] or (847) 475-5300 x 102.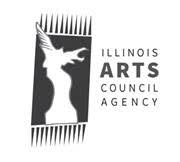 This project is partially supported by a grant from the Illinois Arts Council Agency and EAC's general membership.