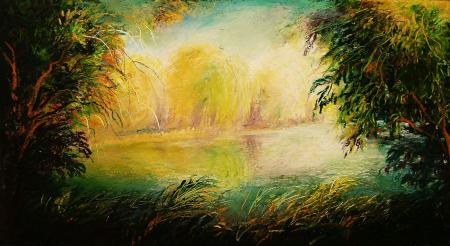 Please join us for a special exhibition featuring the work of Evanston Art Center students currently enrolled in Didier Nolet's Pastel Drawing class. There will be an opening on Thursday evening, October 9, from 5pm to 7pm up in the second floor gallery.
In addition to teaching technique, appreciation and history of the pastel, the Art Center also believes curating, exhibition installation and presenting ones work to the public teaching valuable skills.
Please join us this Thursday evening and meet the students and Didier. This exhibition will be on view through Sunday, October 26.
Image: Didier Nolet