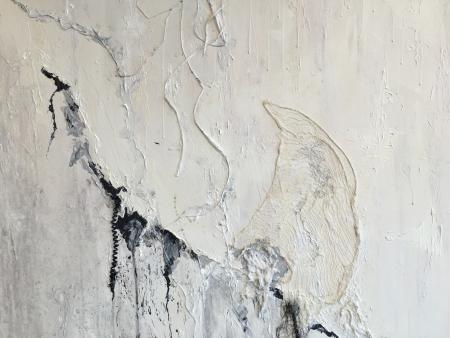 JANUARY 24 - FEBRUARY 6, 2016
OPENING RECEPTION
ÔÇïSUNDAY, JANUARY 31, 1-4PM
Visit our second floor gallery space to view drawings and abstract paintings by students in Katherine Hilden's classes. Artists include:
Harold Bauer
Bruce Boyer
Cassie Buccellato
Jane Donaldson
Linné Dosé
Terry Fohrman
Dan Goffman
Gregory Jorjorian
Jeanne Mueller 
Maria Palacios
Michael Quoss
Margaret Shell
Terry Shewfelt
Keren Vishny
Keven Wilder
photo credit: White by Terry Shewfelt
Gallery Hours
Monday - Thursday: 9 am - 9 pm
Friday: 9 am - 5 pm
Saturday and Sunday: 9 am - 4 pm
Galleries are handicapped accessible.
Exhibitions are free and open to the public.