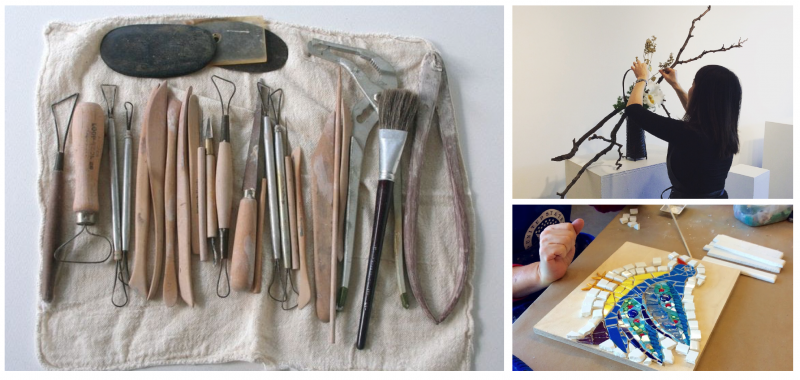 Art School: Printmaking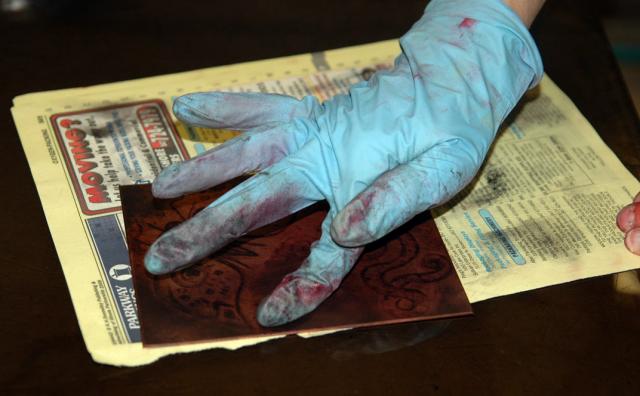 Welcome to the Evanston Art Center's printmaking studio page. The printshop is equipped with 1 etching press, an exposure unit for silk screens, a plate shear for cutting copper and zinc etching plates, a belt sander for beveling plates and a professional hotplate. The non-toxic etching area has three ferric chloride etching baths in vertical tanks for etching copper, zinc and steel plates.
Classes in etching, engraving, relief printing, plate lithography, silk screen printing and various experimental printmaking techniques are scheduled on a semester by semester basis, year round. A weekly Open Studio session is included with class registration at no additional cost.
The printshop supplies all required supplies and materials for class work except paper and plates/woodblocks. These materials are available from the printshop at cost. Participants are asked to supply their own aprons and gloves. Woodcut printmakers will provide their own woodcut tools. Students printing large editions will provide their own inks. Each semester the shop will hold a "Studio Show" which will be an exhibition of the work done by students of the shop the previous session.
Special workshops in printmaking techniques, paper making, book binding, framing, matting and conservation of works on paper are offered from time to time throughout the year. Print studio services include custom and edition printing for collectors and independent artists. Visitors are welcome to observe class activities Monday through Wednesday mornings and at other times by appointment.
Except for the Independent Study Program, Evanston Art Center membership is not required to enroll in these courses, however, EAC members receive a tuition discount. Click here to purchase or renew membership.
For information regarding refunds, cancellations, financial aid and scholarships, and more, click here.