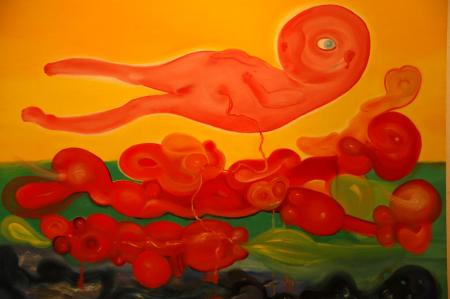 June 2 – July 21, 2013
This retrospective of artist Linda Kramer's work will be on view in all EAC galleries from June 2 – July 21, 2013.
Few contemporary artists have been as prolific in making her own work and, at the same time, as active at championing the work of others in the Chicago artists' community as Linda Kramer. This retrospective showcases artwork that spans several decades and, in spite of the variety of mediums and metaphors employed, reveals a strong and singular voice.
There is a 48-page, color catalog with photographs and essays by Douglas Stapleton, curator of the Illinois Sate Museum's Chicago Gallery and Norah Diedrich, Executive Director of the Evanston Art Center, available for $10.