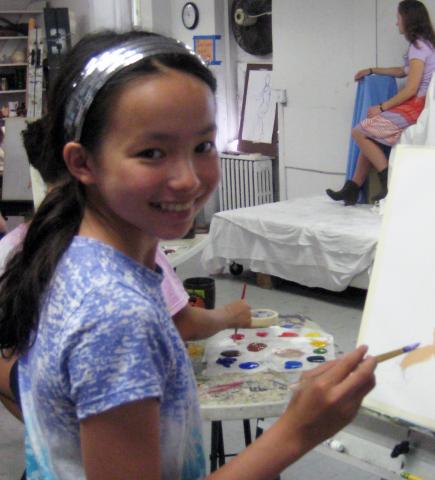 Generous donations, at all levels, enable the Art Center to fulfill its mission of making art an integral and accessible part of people's lives. Now more than ever the arts and culture are essential components of  forward-thinking, dynamic schools and communities poised to thrive in the 21st century. The arts connect us in very surprising and inspirational ways. 
More specifically, your contribution will help us offer financial aid for Art School classes, compelling exhibitions featuring emerging and established artists and curators, community outreach programs, and new audience engagement initiatives. 
There are many ways you can contribute, including:
- Outreach
- Nina M. Bunin Scholarship Fund
It is the support of friends like you that help the Evanston Art Center continue to be a vital cultural resource for our community. Please follow the links under SUPPORT to learn more about how you can support all the good work the EAC accomplishes. If you have additional questions, please contact Paula Danoff, President & CEO at (847) 475-5300, ext. 109. Sincere thanks!
The Evanston Art Center is a 501 (c)(3) non-profit organization which is generously supported by the following:Grainger Foundation, Phillip and Edith Leonian Foundation, and grants from the Illinois Arts Council Agency and City of Evanston Cultural Fund.