ON VIEW: June 11  – July 10, 2022

There's something about watercolor that other mediums just can't match. It allows us to be spontaneous, loose, exacting, experimental and it suits every temperament. When you view our watercolors on the second floor you will see that no two paintings are alike. Each has its own personality, color scheme, and subject matter. You may also spot the happy accidents that are integral to some.  We hope you will be inspired by the work of our novice and advanced student artists. Try your hand at watercolor and discover for yourself just how much fun it can be. EAC has several classes to choose from.
EAC Instructor: John Herron
ABOUT THE STUDIO EXHIBITION SERIES
The ongoing Studio Exhibition series highlights the variety of exceptional artwork made in our EAC classrooms by featuring student work in our galleries. Each Studio Exhibition is coordinated by the instructor, who curates contemporary and thought provoking exhibitions of their students' artwork.
---
GALLERY HOURS & VISITOR INFORMATION FOR COVID-19 GUIDELINES
This exhibition will be held in the Second-Floor Hallway East Gallery at the Evanston Art Center (EAC). Masks are optional but strongly recommended for students, visitors and staff.
Gallery Hours
Monday - Friday: 9 am - 6 pm
Saturday & Sunday: 9 am - 4 pm
---
HOW TO PURCHASE ARTWORK
If you are interested in purchasing artwork on display, please contact Audrey Avril, Manager of Exhibitions, at [email protected] or (847) 475-5300 x 107.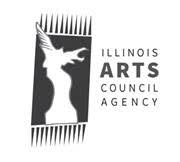 This project is partially funded by the Illinois Arts Council, a state agency.
Artwork Shown (L to R): Jan Marie Aramini, Nova Scotia Inlet 2019, 2022; Alice Rebechini, Destruction, 2022; Mary Pat Garr, Yellow and Blue, 2022.