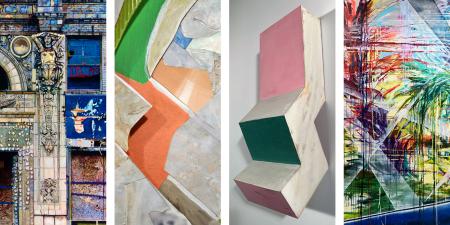 The Evanston Art Center is pleased to invite the public to the opening of four upcoming exhibitions:
The artists will be present during the event.
Sign up for the event via Eventbrite! Time slots to view the exhibitions are 12:00pm - 1:00pm; 1:15pm - 2:15pm; 2:30pm - 3:30pm. Registration is required, as a limited number of visitors will be allowed in the gallery space at the same time.
The safety and security of gallery staff and visitors is essential and our guidelines are in accordance with the City of Evanston. ALL visitors are required to wear masks and take their temperature upon entry using provided gloves, and share results with an EAC staff member. Please adhere to 6' social distancing requirements when in the gallery space.
We invite you to book a time to view the exhibition when the artists are present, as this event has limited capacity.