Art School: Summer Art Camps Ages 6-8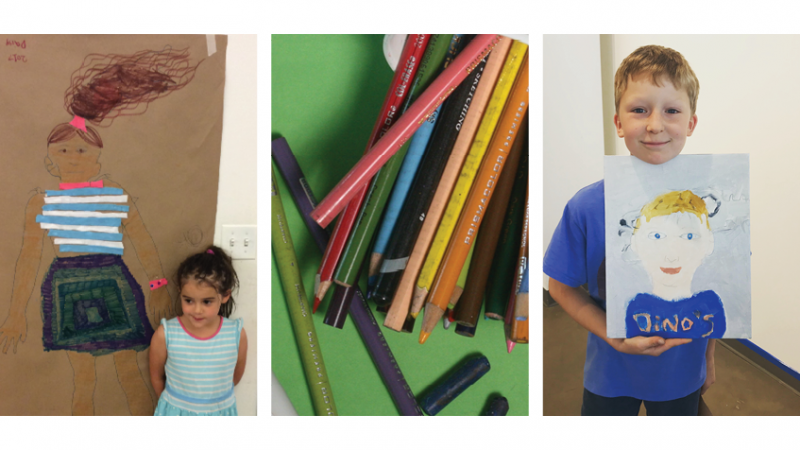 Mixed-Media Arts Camp: 9am-12pm (morning camp)
Exploring Clay Camp: 12:30pm-3:30pm (afternoon camp)
Projects emphasize skill-building, creativity cultivation, arts and visual literacy, text and writing, and behavioral and emotional development. Kids will learn how to translate ideas into form.
On Fridays, campers will be asked to dress up related to the theme! You'll learn more the first day of camp.
EAC members receive a $30 camp tuition discount. Purchase or renew membership and save!
Read about our policies for refunds, cancellations, financial aid, scholarships, and more.
Learn more about what to bring to camp.