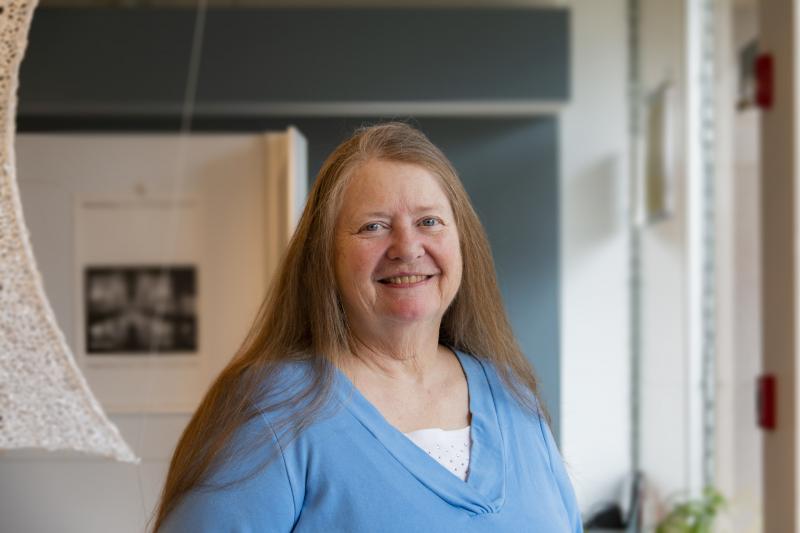 Kathy is an artist and teacher whose works are displayed throughout the United States and Germany.  She specializes in painting and sculpture using storytelling and abstraction.
Education:
The School of the Art Institute - B.F.A.

Loyola University Chicago - M.P.S.

West Texas State University - B.M.E.
Media:
Watercolors, steel, wood, ceramic, acrylics, jewelry
Areas of focus:
Abstraction, storytelling
Website:
Other interests and inspirations:
Swimming, reading, genealogy
Kathy's teaching style:
She values openness and effort and emphasizes both technique and creativity.
Kathy loves EAC because . . .
She enjoys the wide range of individuals she has met over the years as well as the supportive staff and the overall sense of community
Node Highlight