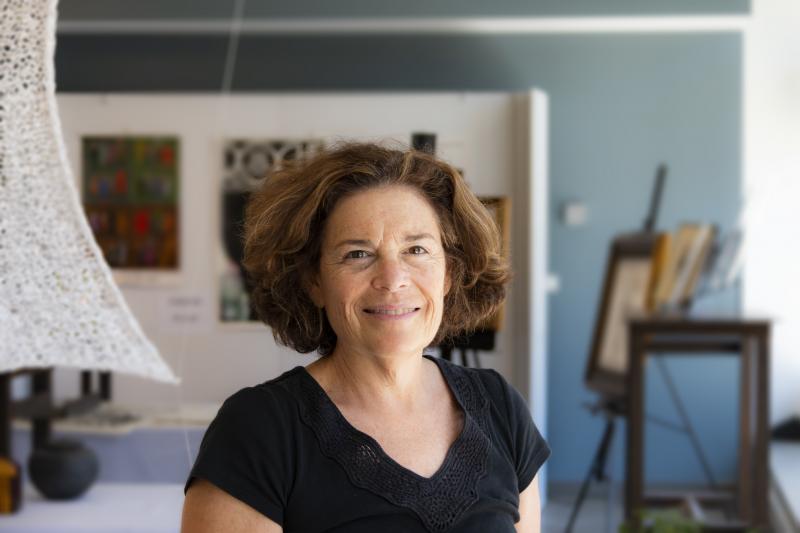 Bonnie's imagery explores forms and spaces that make up her life at home. Repeated images of family heirlooms - vases, china, fabric patterns and furniture - are expressed in ceramics, mosaic and mixed media.
Education:
The New York State College of Ceramics, Alfred University – M.F.A.
Washington University – B.F.A.
Media:
Ceramics, mosaics, mixed media
Website:
Exhibition highlights:
  "Find Your Place," Noyes Cultural Art Center, Evanston, IL – 2018
  "Evanston Made," Evanston Art Center, Evanston, IL – 2018
  "Interior Spaces", Northshore Art League, Winnetka, IL – 2017
Other interests and inspirations:
Architecture, memories of family life, textiles, historical references
Bonnie's teaching style:
She emphasizes historical reference, materials, craftsmanship and design. She values the individual visions that each student brings in with them and their curiosity.
Bonnie loves EAC because . . .
The students come in with a variety of backgrounds, from lawyers and copywriters to professional artists. It is a great mix of students that brings excitement and creativity to a classroom. The facilities are also excellent.
Node Highlight: