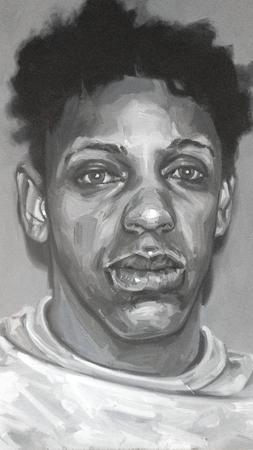 Stunning. Startling. Thought-provoking. Evanston Art Center's 23rd Evanston + Vicinity Biennial exhibit is all that and more.
More than 400 entries were judged by Lela Hersh, president of Museum and Fine Arts Consulting; Monique Meloche, owner of Monique Meloche Gallery; and Lorelei Stewart, director of Gallery 400 at the University of Illinois at Chicago.
"There was no particular criteria," Hersh said. "Certainly, innovation is always important. Is it something we've seen a lot? Does it seem like they're taking chances?"
Sixty-four pieces were selected.
Read entire article HERE
(image: Heather C. Green's black, white and gray oil on panel portrait of CeCe McDonald)