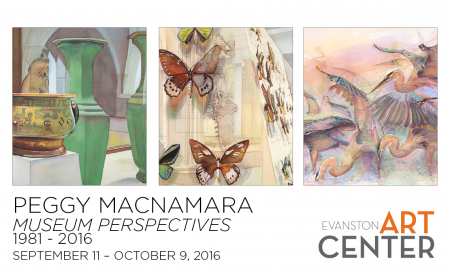 On view: September 11 – October 9, 2016
Opening Reception: Sunday September 11, 1-4pm
Peggy Macnamara, the Artist-in-Residence at Chicago's Field Museum of Natural History, will be exhibiting a retrospective of her work, based primarily on nature, natural history collections and nature conservation. Peggy's unique insight into the workings of the Field Museum, with access to extensive natural history collections and collaborations with museum scientists, offers an exceptional perspective into the relationship between science and art.
Related Press:
http://www.humansandnature.org/peggy-macnamara-in-the-field
Gallery Hours
Monday - Thursday: 9 am - 9 pm
Friday: 9 am - 5 pm
Saturday and Sunday: 9 am - 4 pm
Galleries are handicapped accessible.
Exhibitions are free and open to the public.