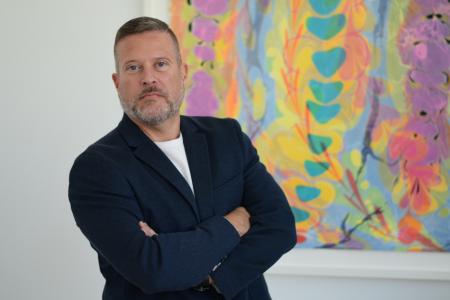 Join us for a lecture about the ABCs of Art Collecting featuring Richard P. Townsend, President of Townsend Art Advisory LLC. 
This lecture is a part of the ongoing EAC series, "In Focus." "In Focus" features a variety of talks and presentations by ​artists, art professionals, historians and more!
Collecting art might appear daunting and out-of-reach, conjuring visions of high-flying collectors at international art fairs, velvet-rope parties, aloof gallerists, enigmatic artists and jargon-spouting curators and art advisors. But in reality, investing in art--for it is an investment of time, energy, and passion, as well as money--is as simple or as complex as you make it. Richard Townsend will give you a few easy pointers--the ABCs of art collecting--that will help you along the way.
ABOUT THE SPEAKER
Richard P. Townsend—as a seasoned museum director, curator and art historian—has guided the acquisition of major works of art for over thirty years. His experience ranges from old master and 19th-century paintings and drawings to Modern and contemporary art, architecture and design. He has advised public and private collections around the country.
Townsend has been featured in the New York Times, Wall Street Journal, the Chicago Tribune, Michigan Avenue Magazine and its Modern Luxury Men's Book and has made appearances on WNYC's NYC-Arts with Philippe de Montebello and Paula Zahn and CBS Sunday Morning with Martha Teichner, among other broadcast media outlets.
Townsend has served as the director or a senior official at art museums around the country from New York and Miami to Los Angeles and Chicago, including the Pérez Art Museum Miami; Museum of Latin American Art, Long Beach, CA; the Museum of Biblical Art, New York and the Richard H. Driehaus Museum, Chicago. He has also served as a consulting curator to the American Federation of Arts in New York City and The Phillips Collection in Washington, DC. As a director and curator he has curated or organized major exhibitions such as Sculpture in the Age of Donatello: Renaissance Masterpieces from Florence Cathedral (2015); Siqueiros: Landscape Painter (2010); Prairie Skyscraper: Frank Lloyd Wright's Price Tower (2005); Out of Oklahoma: Contemporary Artists from Ruscha to Andoe (2007); Tanzio da Varallo: Realismo, fervore e contemplazione in un pittore del seicento (2000) and exhibitions focusing on Caravaggio, Robert Indiana, Thomas Moran, Dennis Oppenheim, Yinka Shonibare, and J.M.W. Turner. Townsend received his BFA from Virginia Commonwealth University and earned his Master's in Art History at the Institute of Fine Arts, New York University. He has served as an adjunct professor of art history at the University of Tulsa.
LECTURE RECORDING