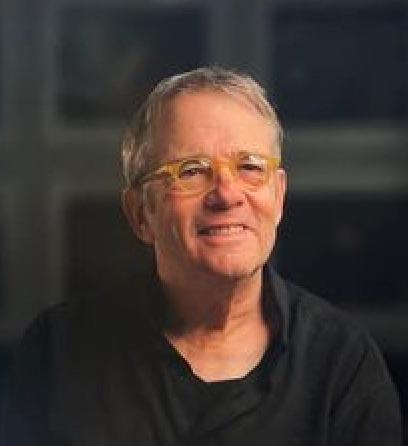 On Sunday, October 2 at 3pm, join us for a hybrid lecture featuring LP "Larry" Lundy. RSVP today!
This lecture is a part of the ongoing EAC series, "In Focus." "In Focus" features a variety of talks and presentations by ​artists, art professionals, historians and more!
Join artist LP "Larry" Lundy as he details his unique artistic journey from the Hallwalls Art Center in Buffalo, NY, to the film business and back to creating shows in Chicago.
ABOUT THE SPEAKER
I'm a fortunate fellow. I knew I was an artist when I was a kid.  Later I worked at various gigs, including being an illustrator, a copywriter, and backdrop mural painter; until I fell into a project, which would forever change my life. It was a short film for Encyclopedia Britannica, and opened the door for me to make a living as a production designer, art director, set decorator, and set designer. I got to work on Native Son, ER, Flatliners, High Fidelity, The Babe, Mind of the Married Man, Sense8, Shameless, and Batwoman.
A key factor in my development as an artist, was being a founding member, along with Cindy Sherman, and Robert Longo, to name but a few, of Hallwalls Art Center in Buffalo, NY. Created in the mid 70's, Hallwalls, still thrives today. . . I created and produced, DADADAY, Urban Animal, and the LOOP Show to list a few projects.  I feel lucky to be a quick bike ride to the lake and its ever-evolving beauty.
Photo credit: David Seman.
ABOUT THE EVENT
This lecture will be a hybrid event. Registration required. RSVP today.
---
Learn more
In the news...