Date:
Thursday, October 6, 2011 - 11:30pm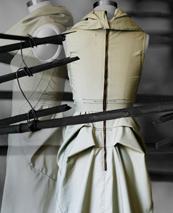 Thursday, October 6 at 6:30
In conjunction with the exhibition dimensional lines: art + dress, we invite you to join us for an evening of poetry readings by distinguished poet and Northwestern University professor, Stuart Dybek, on the topic of dress in literature. Sandra Michels Adams will follow the readings with an illustrated lecture on the architecture and history of the former Harley Clarke Mansion, which now houses the Evanston Art Center. 
Light refreshments will be served.