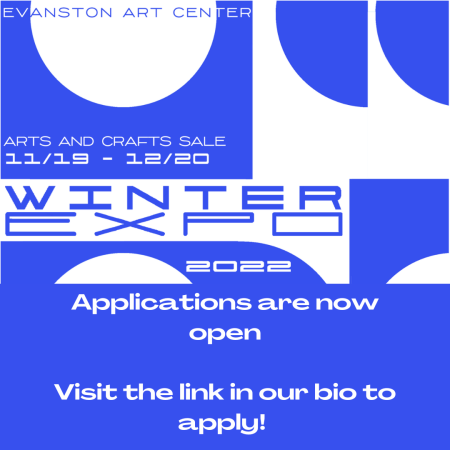 20th Annual Winter Art & Craft Expo
The Winter Art & Craft Expo applications are now open! 
The Evanston Art Center's Winter Arts & Crafts Expo is one of the Chicago area's largest and most celebrated shows. The Annual Expo showcases arts and crafts by over 140 selected artisans, featuring original, handmade works of jewelry, ceramics, fiber, metal, glass, painting, photography, mixed-media, and more.
Application Deadline: October 10
General Shopping: Nov 19 - Dec 20, 9am-6pm, Mondays – Fridays, 9 am -  4 pm Saturdays - Sundays (closed Thanksgiving)
Inventory Drop-off: Nov. 10, 12, and 13.
Inventory Pick-up: Dec 21, 22, and 23.
Please contact Emma Rose Gudewicz with any questions at [email protected]
Winter Expo Sponsors
Friends