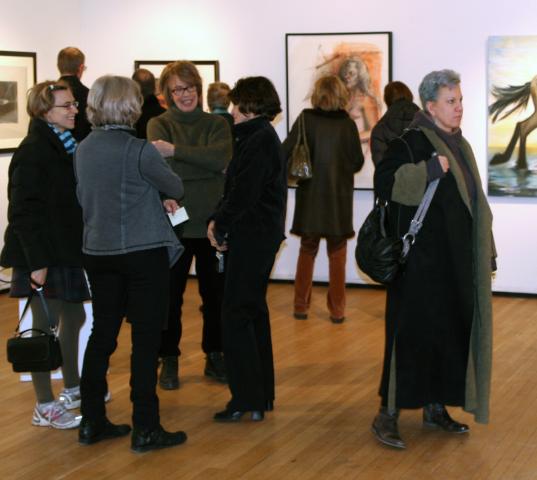 We deeply value the local businesses, corporations and community partners that believe in and support our mission of fostering the appreciation and expression of the arts among diverse audiences.
The Evanston Art Center has grown to be the largest nonprofit visual arts organization offering classes, exhibitions, outreach programming and scholarships in the State of Illinois. We serve a diverse audience and open our doors to the public 70 hours per week, 7 days a week. Individuals from over 80 zip codes come through our doors for studio classes, gallery openings, public programs and special events. Our web site continues to attract more visitors every week, up to 1200 unique weekly views, and our social media efforts have made significant strides in attracting a younger and contemporary arts audience. Our quarterly class catalog is mailed to over 30,000 individual households each season.
If your organization is interested in a Business Membership at $750 or an Event Sponsorship, you would receive 5 individual EAC memberships, eligibility to attend private collection tours, art supply discounts at various art stores, one full-page ad in our class catalog, or a web banner ad for one month on our web site. Please inquire about corporate discounts on renting the EAC venue for an event or an art retreat day for your staff. Organizations can also consider sponsoring EAC's remarkable arts programming in the following ways:
cash donations
EAC Spring Benefit & Gala sponsorship
Winter Crafts Expo sponsorship
class catalog and web site advertisements
matching gifts
in-kind donations
educational and exhibition program(s)
community outreach efforts
We hope you'll consider becoming an arts partner. Please contact Paula Danoff, EAC Director of Development & Communications at (847) 475-5300, ext. 206.