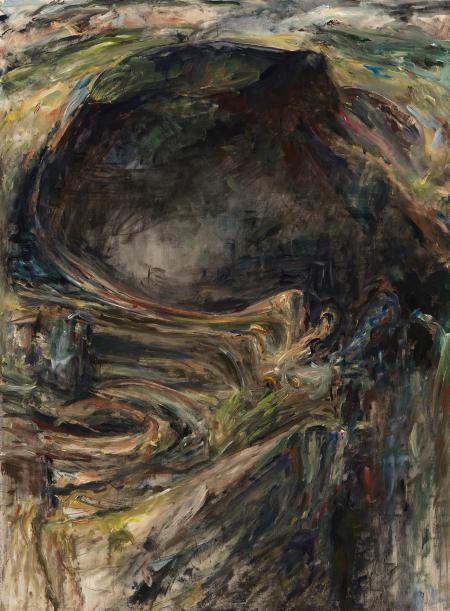 Join us for a virtual artist talk with Michael K. Paxton via Zoom on Thursday, March 4 from 5:30 - 6:30pm!
At this virtual artist talk, guests will have the opportunity to hear from Michael K. Paxton. At the end of the event, we will have a Q&A session.
ABOUT THE ARTIST
Michael K. Paxton is a sixth generation West Virginian and Chicago based artist with awards that include a grant from the Adolph & Esther Gottlieb Foundation, Inc., New York; Illinois Arts Council Fellowship in Visual Art Award and two Professional Development Grants; Fellowships with both Air le Parc, Project and Research Center, Pampelonne, France and Jentel Artist Residency Program, Banner, Wyoming; a Marshall University Alumni Award of Distinction; six Professional Development Grants from Columbia College, Chicago; two CAAP Grants,. Chicago, IL; Open Studio Residency, Department of Cultural Affairs, Chicago, IL and a Purchase Prize, Union Images: 100 Years of the Chicago Federation of Labor, Chicago, IL.
ABOUT THE EVENT
REGISTRATION IS REQUIRED.
The talk will be available via Zoom, please register through Eventbrite to join. After registering on Eventbrite, a day before the event, we will email you more information on how to log into the event via Zoom with the Meeting ID and password.
THIS EVENT WILL BE HELD VIRTUALLY, AND IS FREE AND OPEN TO THE PUBLIC.
The presentation will be recorded and posted on our website & YouTube channel following the event.
QUESTIONS? 
Please email Cara Feeney, Director of Exhibitions, at cfeeney@evanstonartcenter.org.
Image: Michael K. Paxton, Interpolate #11, 2021