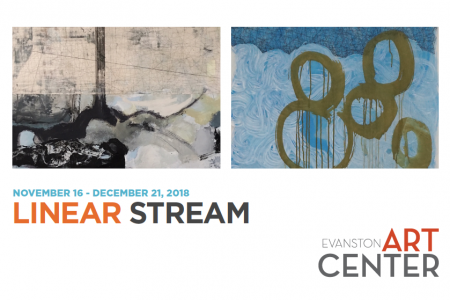 Join us at the Evanston Art Center for a reception to celebrate the closing of Linear Stream featuring work by Paul Lorenz.
The reception will include a performance by Perception Project: Paul Lorenz, durations drawing with microphones, Todd Birdsong, found object percussion & strings, Dean Huges, percussion, Douglas Owens, woodwinds and Carl LaMark, digital sampling.
The performance will last 60 - 90 minutes followed by Q&A.
CLICK HERE to learn more about the exhibition.