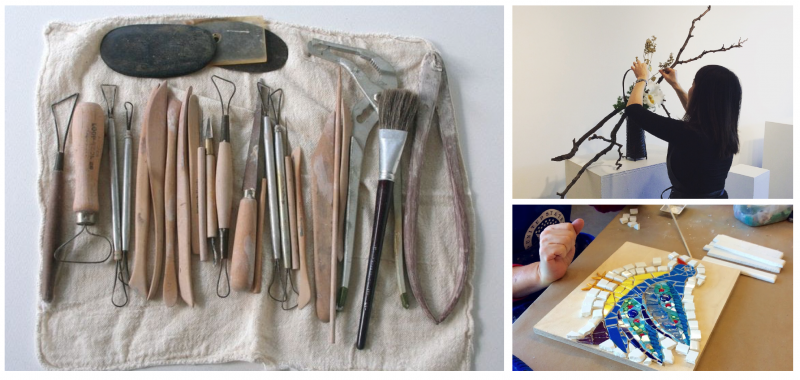 Art School: DP5 - Mixed Media
Evanston Art Center membership is not required to enroll in these courses, however, EAC members receive a tuition discount. Click here to purchase or renew membership.
For information regarding refunds, cancellations, financial aid and scholarships, and more, click here.
Instructor(s):
Michelle Kogan
Wednesday 9:30 am - 12:30 pm
Twelve-week class beginning September 12, 2018.
Instructor(s):
Mairin Hartt
Sunday 9:30 am - 12:30 pm
Six-week class beginning October 28, 2018