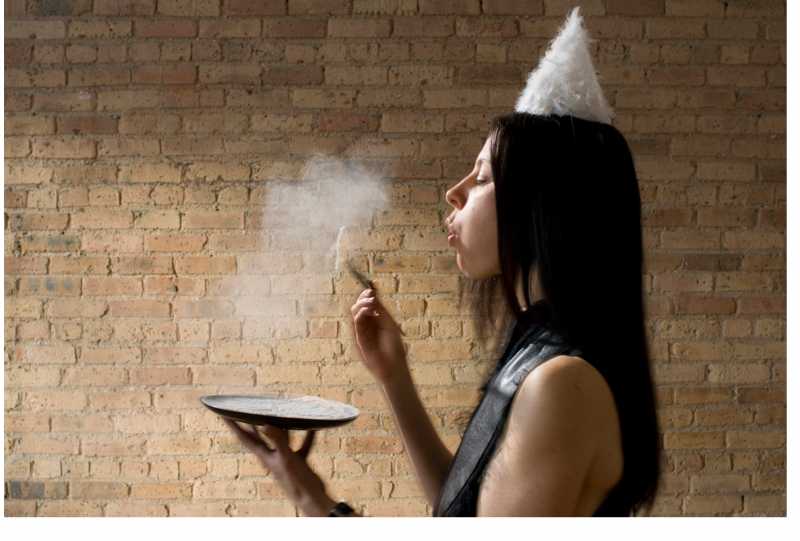 KRISTIN MARIANI 
February 5 – March 2, 2018​
Kristin Mariani is a Chicago-based dressmaker, designer and artist who practices at the intersection of diverse disciplines. Investigating  hidden layers of labor discovered inside found textiles and garments, she creates works which incorporate physical responses to material that emphasize process, chance, and patience. Drawing from the by-products of her dressmaking process, she uses thread to connect fragments into coherent visual relationships to reveal what is commonly concealed in the façades of fashion. In 2000 she founded her label RedShift, a line of contemporary couture created from salvaged materials and found garments that has attracted an international following. In addition to holding a faculty position at the School of the Art Institute of Chicago, she is an artist-member of The Arts Club of Chicago, while maintaining an interdisciplinary practice creating works for dance, performance and installations.
RELATED EVENTS
Artist Talk with Kristin Mariani
Saturday, February 17, 1 - 2pm
Kristin will share the work she is developing for the Shape of Now residency in the Atrium Gallery. She will then present a slide lecture to illustrate the flow of raw material in her work, highlighting her interdisciplinary practice as an artist and designer.
Drawing from Fragments Workshop
Saturday, March 3, 10am - 1pm
Course Description:
This workshop focuses on drawing as a by-product of creative production rather than a precursor. Participants will build images based in a free association of fragments (discarded materials) from each student's creative process, working with a combination of techniques such as ebony rubbing, thread tracing, hand and machine stitching, found object collage, blind drawing, and mono-printing. Students will be given a set of prompts to begin the drawing process, resulting in one to three exploratory drawings. Ages 16+. Registration is required to attend this workshop.
CLICK HERE to learn more about SHAPE OF NOW