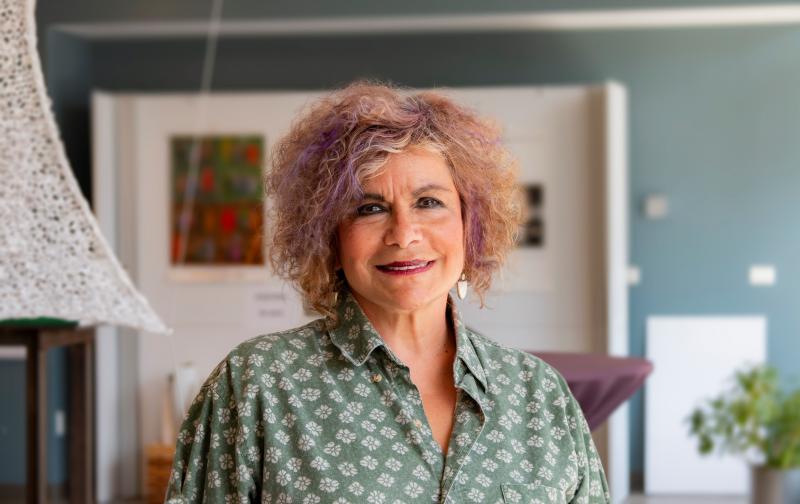 Roberta is an artist who continually searches for beauty. She has been teaching children through adults about art and beauty for the past 20 years.
Education:
American Academy of Art – B.F.A. in Oil Painting

Northeastern Illinois University – B.Mus. in Vocal Performance
Media:
Encaustic, acrylics, oil, charcoal
Areas of focus:
Portrait painting, abstract expressionism
Website:
Exhibition highlights:
900 N. Chicago Building, Evanston, IL – 2010

Saint Xavier University, Chicago, IL – 2009

Solo show, Morton College, Berwyn, IL – 2007

Two-person show, Kishwaukee College, Malta, IL – 2006

Solo show, University of Illinois at Chicago, Chicago, IL – 2005
Other interests and inspirations:
She is a professional Jazz singer, writer, monologist, and producer of 2 shows in Chicago.
Publication highlights:
"Find Magic & Music in Roberta Miles' Art," Wednesday Journal – September 2005
"Transformation in the Art of Roberta Miles & Vivian Nunley," YOGAChicago – May/June 2004
Roberta's teaching style:
She values beauty, self-expression and fun. It is important for her to create environments that support good communication. Children are her valued partners in life.
Roberta loves EAC because . . .
Its teachers make it unique!
Node Highlight: