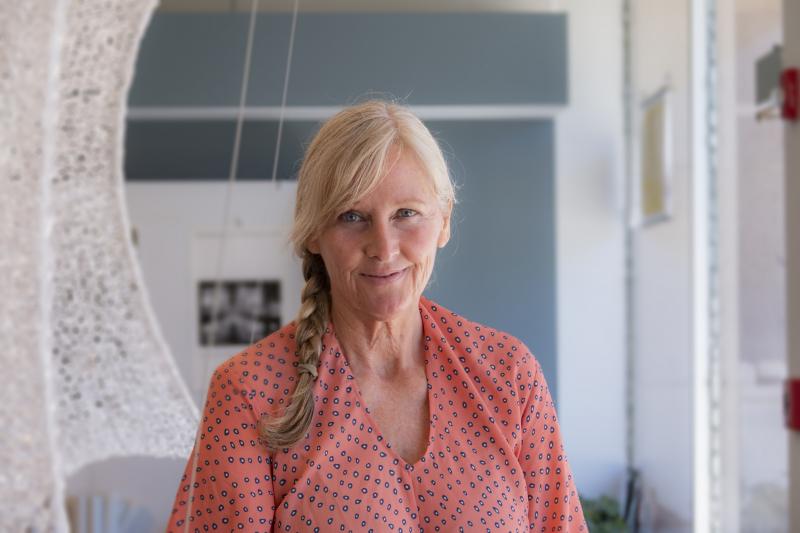 For Janet, painting is active imagination, process, expression, love, and order within one unified whole.  All of this activity is what gives her paintings their timeless vitality, as invisible energy becomes visible.
Education:
The School of the Art Institute of Chicago - B.F.A.

American Academy of Art - Classical Drawing and Painting Studies

New York Institute of Art and Design - Certificate in Feng Shui Design
Media:
Oil, acrylic, and watercolor painting, drawing, ceramics
Areas of focus:
Expressionistic, abstract, and figurative painting
Website:
Exhibition highlights:
"Untitled," Vivid Gallery, Winnetka, IL - 2018

"Art on Central", Evanston, IL - 2017

"Undertow," Vivid Gallery, Winnetka, IL - 2017

"Going Once, Going Twice" Calaj Paintings, Vivid Gallery, Winnetka, IL - 2017

"Janet Trierweiler/New Abstract Paintings,"  Leslie Wolfe Gallery, Chicago, IL - 2017
Other interests and inspirations:
Family, traveling, nature, music
Publication highlights:
"The Thought-Provokers Celebrating Artists and Creatives," Voyage Chicago - 2018
"Chicago Creatives, Local Artists who Inspire Us," Voyage Chicago - 2018
Evanston Magazine - 2015
"Elemental Forms," Sheridan Road - October 2014
"Creating art in a spirited way: an interview with Janet Trierweiler," Pantheon - July 2014
Janet's teaching style:
She combines the learning of technical skill building with discussions of master artists and the history of art.  Janet builds the excitement and interest in students with her encouraging and relaxed approach and understands that each student is unique with their own direction, talent, and potential.
Janet loves EAC because . . .
The staff are truly some of the hardest-working and most creative and helpful people she knows. She loves the opportunity to guide talented students toward their unique personal expression and enjoys learning from them as much as they learn from her and each other.
Node Highlight